Brass fluted foil dies are also known as combination dies. After the artwork has been examined, a die will be designed using CAD-CAM software in order that optimal shapes and depths are assigned to the fluted features. Then, the dies are produced in our CNC machine shop using our custom made precision tooling.

Below: In-house engraving tool manufacture; fluted die and counterforce; CNC milling machine.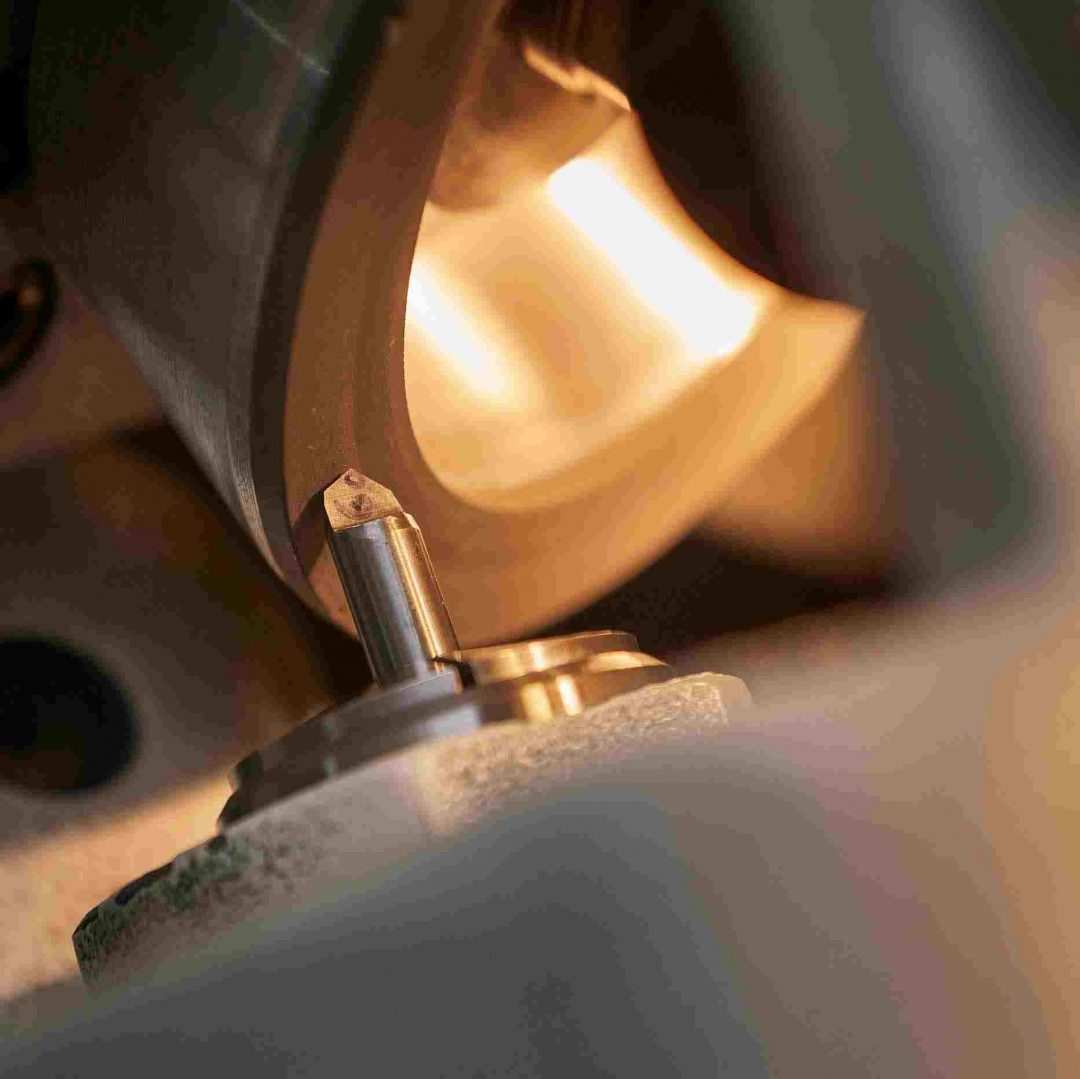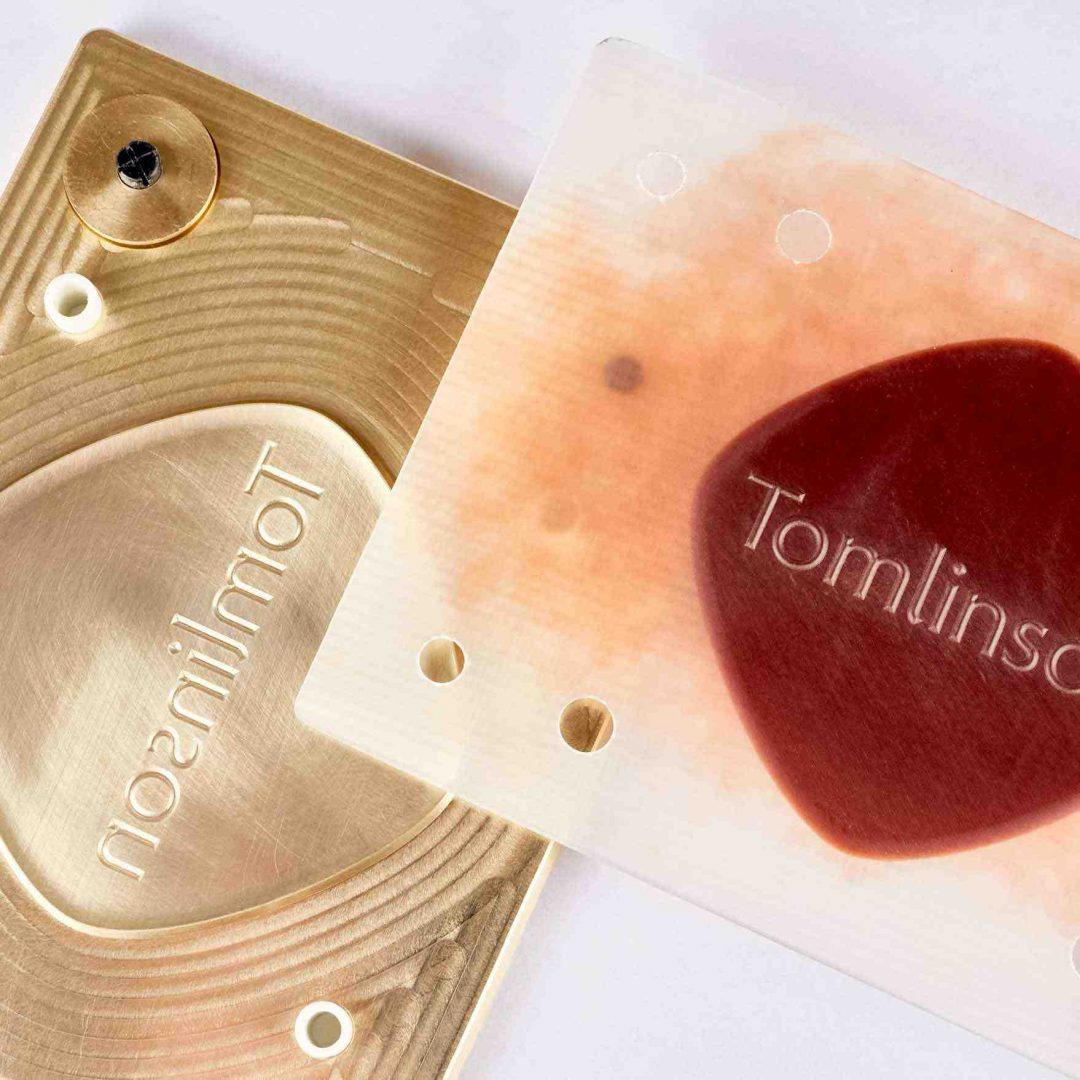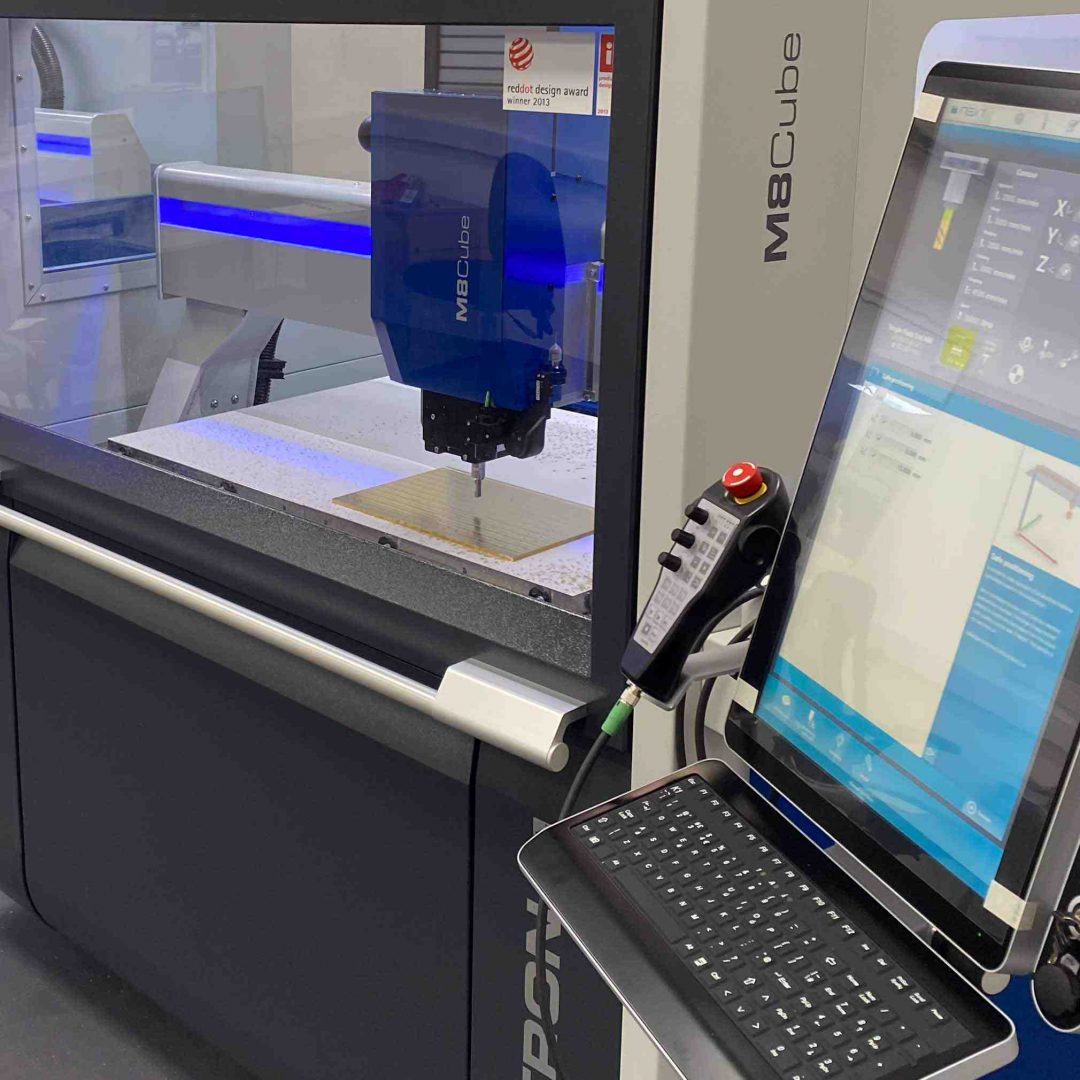 Many styles of fluted dies are possible, where features can include flat areas, bevels, textures and facetes. They are used to apply foils at different levels in a single pass. This in turn can reduce set-up time and waste, whilst ensuring perfect registration between the foil and embossed image areas.
The results obtained from these types of dies can be both stunning and mesmerising, the limit being your creativity. They are ideal for use on luxury packaging, stationery, greetings cards and labels.