Your customers only purchase products that they believe offer value and where good visual effects attract their attention. Adding a textured finish to packaging, labels, greeting cards and security applications will differentiate your product, both from your competitors and within your own recognisable brand.
By cleverly engaging the customer's senses of sight and touch, the product will be perceived to be both desirable and sophisticated. Textures add depth, light and movement dependant on your requirements. They can be subtle or bold, they can highlight small areas or emblazon your design. You can choose a simple foil to create a quiet effect, or be prominent with metallic and brilliantly coloured options.

Below: Brass flat faceted and textured die, magnesium emboss textured die, security textured die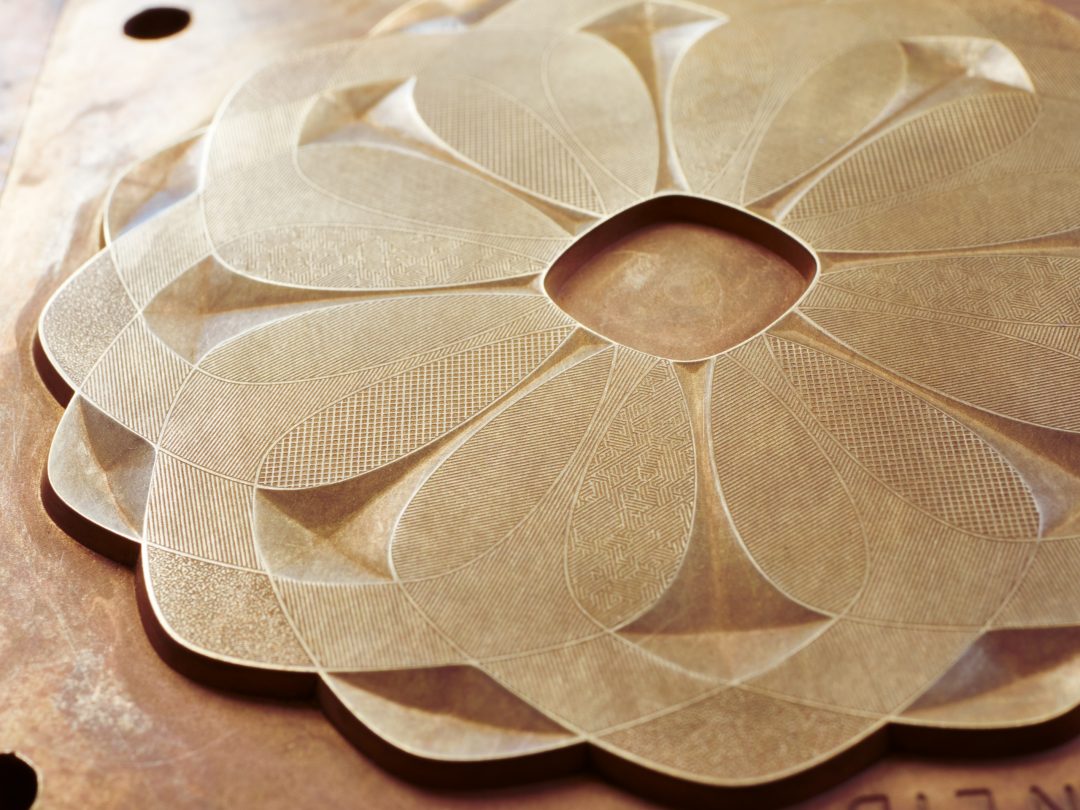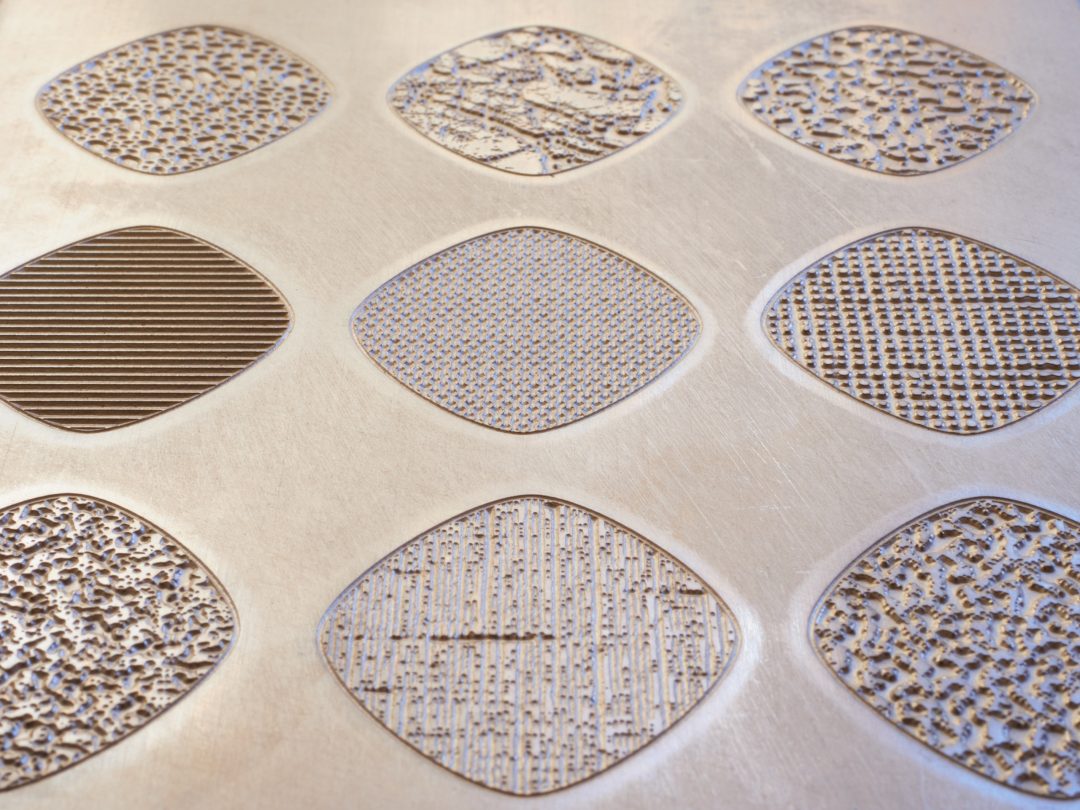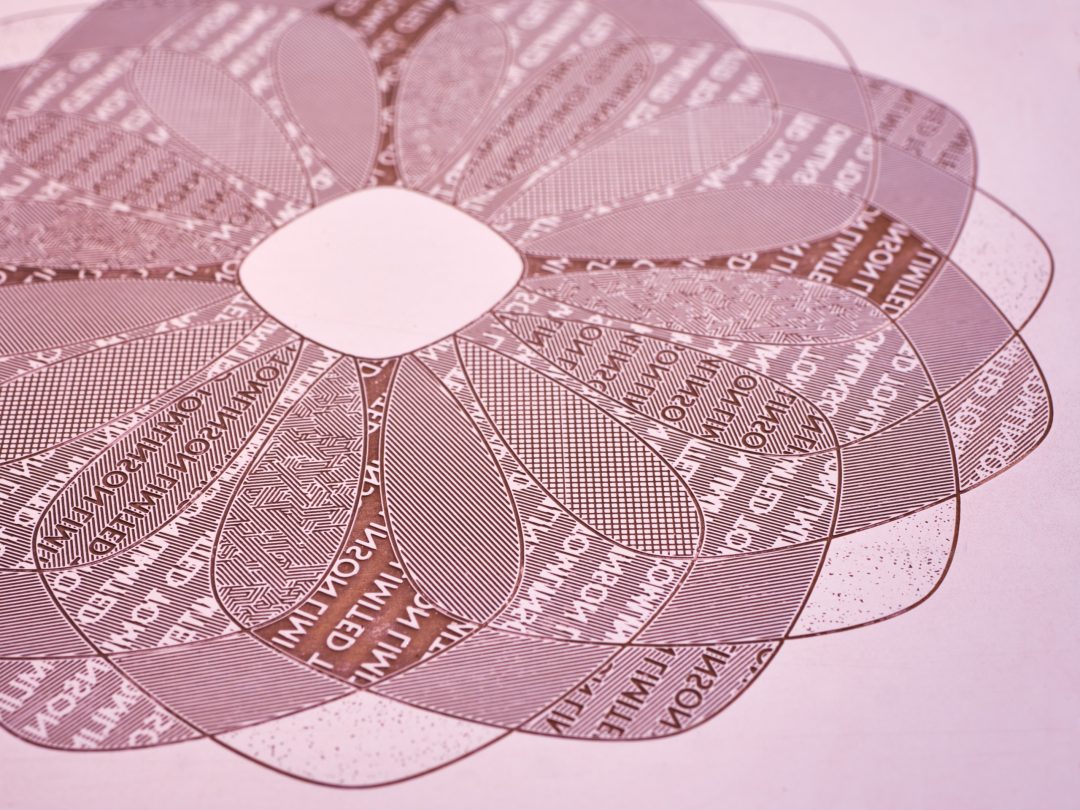 We have an extensive catalogue of both foiled and embossed textures which can also be combined. Dependent on the level of reflection and movement that you require, we offer matte, patterned and diffractive foil textures. Alternatively if you have your own design we will work with you to achieve the very best of results.
We can produce magnesium or brass etched texture dies. We can also produce brass dies which can combine other stunning features, in addition to an attractive range of CNC machined 3D textures. Please contact us for further details regarding your applications.