A Zoom with Andy! Despatch Coordinator
Celebrating longstanding members of their loyal workforce is extremely important to Tomlinson Ltd. And with a team boasting in excess of three-hundred years' experience in the highly specialised field of foiling and embossing die manufacturing, there's plenty to celebrate!
Within every manufacturing company there's specific departments which tend to be easily overlooked; yet it is arguably one of the most crucial and challenging departments of all: Despatch.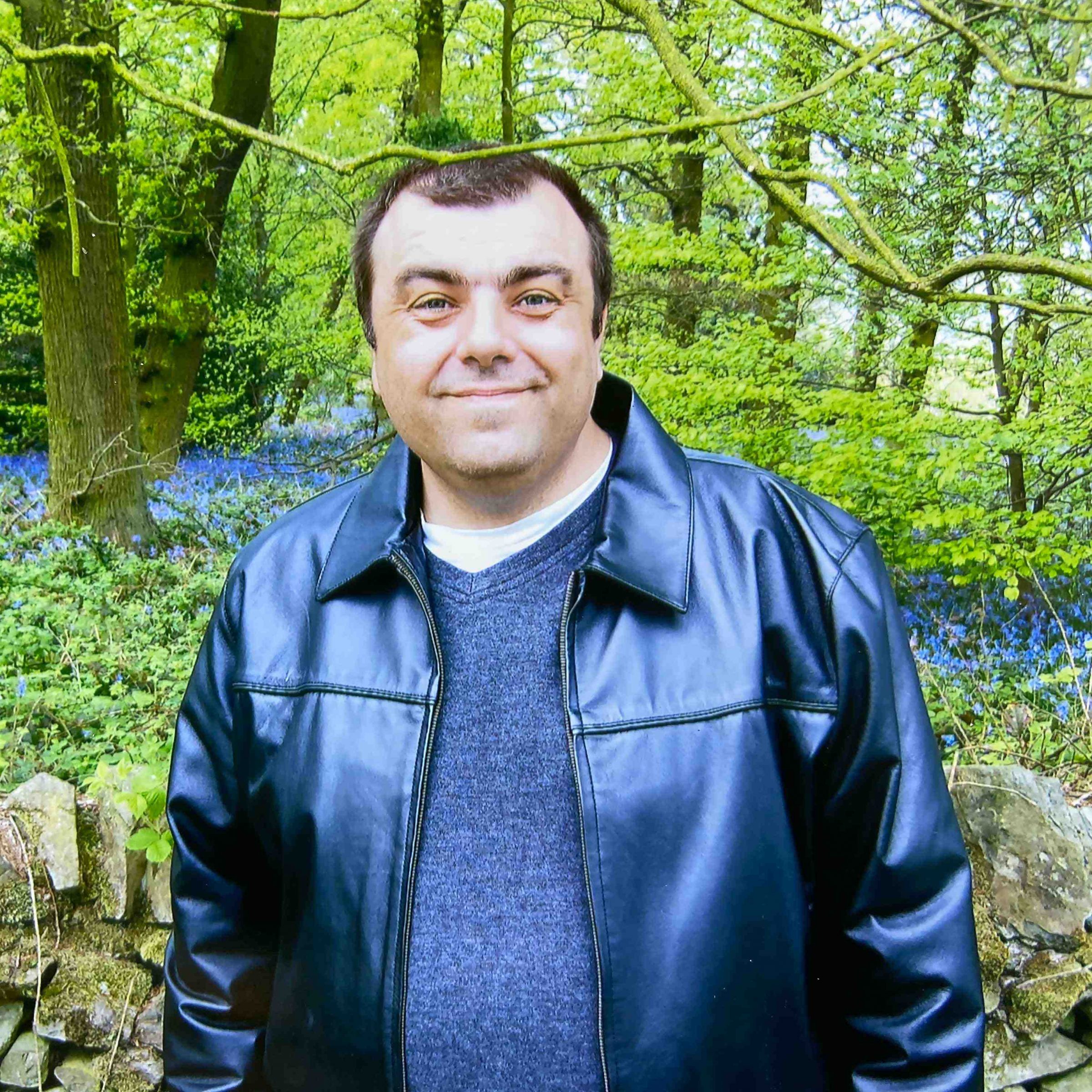 Meet Andy Latham, Tomlinson's Despatch Coordinator. Andy is a warm and friendly person who can be perceived as boasting a caring, gentle, easy-going and helpful personality. He speaks steadily, clearly and calmly with a noticeable smile in his voice.
Andy shares that he was born - and bred - in Leicester and that, after leaving school, he went on to pursuing a variety of jobs, including making balaclavas at a knitwear firm and then on to stripping down and rebuilding steering racks for a local engineering company. As a young man keen to work in a time of high unemployment in the UK, Andy was looking for a company in which he could settle. As fate would have it, in the summer of 1987 when Andy was aged just twenty, that company would find him.
"I met one of Tomlinson's former Directors while I was working at the Rolls Royce Sports and Social Club," divulges Andy, "and he asked me whether I'd be interested in finding out more about a job vacancy there. At that time, I had two jobs - one at a company in Loughborough making lead soldiers during the week, and the other was as a barman at the Social Club at weekends.".
OK, let's back up for a moment here! Now, making balaclavas for a living is slightly out of the ordinary but…lead soldiers?! "Yes, I worked for a company who manufactured figures for 'wargaming'," Andy explains, "where we would die-cast soldiers, tanks and aeroplanes which then went on to another department for painting.". Fortuitously, this somewhat unusual work experience meant that Andy was no stranger to the rather niche world of dies.
The interesting field of die manufacturing, paired with the opportunity to progress as he learnt new skills, was exactly what Andy was looking for. Thus, he went on to give up his two jobs in favour of doing just one at Tomlinson's which, initially, consisted of general duties while 'learning the ropes'.
Then, when he turned twenty-one, Andy passed his driving test. "Tomlinson's had their own delivery vans back then," he recalls, "and a driving opportunity came up, so I applied and became a full-time delivery driver which I really enjoyed. I loved the freedom, planning the drops and routes and became really good at map-reading before the invention of Sat-Nav!".
But, as time passed, Tomlinson Ltd would evolve and the regular use of couriers would eventually replace the need for delivery drivers. As a result, Andy's role would evolve, too, and he went on to become a valued member of the Plastics and Finishing Team under the skilled leadership of Team Leader, Bob Marriott, where he trained in producing KV plastics and trimming and finishing dies.
However, in the years that followed, a vacancy arose in Tomlinson's Despatch department and Andy was asked whether he'd be interested in taking up the position. "My years of experience driving for Tomlinson's meant that I had good knowledge of the customers and where they were based, which was really useful,", he says, "and the time I'd spent working in Plastics and Finishing also gave me an excellent grounding in the dies that customers would regularly order. So, I took the job!" Hence, in the early 2000's, Andy became the company's full-time Despatch Coordinator.
Tomlinson Ltd manufactures scores of dies each day. Every unique product that is conscientiously produced by the skilled personnel working in the firm's multiple departments filters through to Andy in Despatch where it is duly wrapped, parcelled and labelled, with all relevant paperwork prepared, before being sent out of the door. It's no mean feat in a busy company like Tomlinson's and requires diligence, attention to detail and a calm, composed attitude, not to mention the ability to work under pressure.
"Despatch is a very important role," states Andy, "because if even one die doesn't go out of the door, then all the hard work everyone else has put in has been to no avail.". He continues, "I need to be logical and meticulous in my job and get a real sense of satisfaction when I see all the parcels I've prepared being collected, knowing they'll be with our customers when they need them.".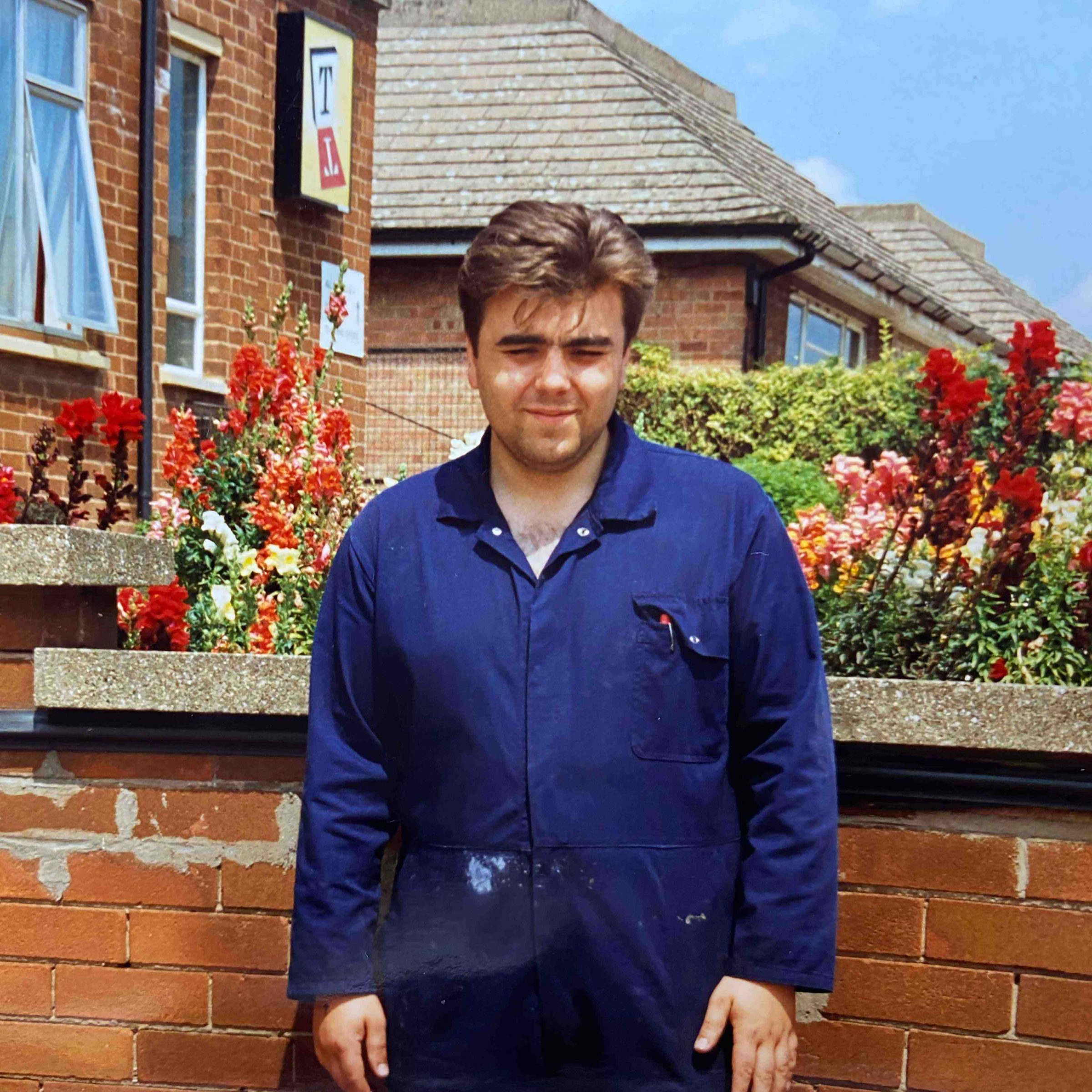 Andy has seen many changes since he took the reigns in Tomlinson's Despatch Office, not least the significant increase in overseas customers. "I particularly enjoy preparing international deliveries," he enthuses, "and there are more and more of them as time goes by. And, although it can be stressful and pressured at times, I love my job.". It's uplifting to hear another member of the Tomlinson team speak so positively in regards to their role and time at the company, and to learn just how dedicated each person is to delivering the highest standard of work they possibly can.
Andy's caring nature also comes through as he talks about his life outside of the workplace revealing that he's currently caring for his wife who is very unwell and about whom he's deeply concerned. He also finds himself being called upon by his neighbours if they need support. "I'm often being asked to help people in a variety of ways." he confides, "On one day I can be helping someone with their computer and on another I'll be helping move someone's furniture! But I really love helping people, it's rewarding.".
As our hour's Zoom comes to a close, I've thoroughly enjoyed talking with Andy. His gentle manner and calm way of speaking are reassuring and comforting, it doesn't surprise me that he's the 'go-to-guy' when a friend or neighbour needs help. Furthermore, Andy's methodical approach to his work is highly commendable and our chat leaves me feeling that every die carefully manufactured by Tomlinson's is in very safe hands.
© Tomlinson Ltd 2021