A Zoom with Ashley! Quality Control Manager at Tomlinson Ltd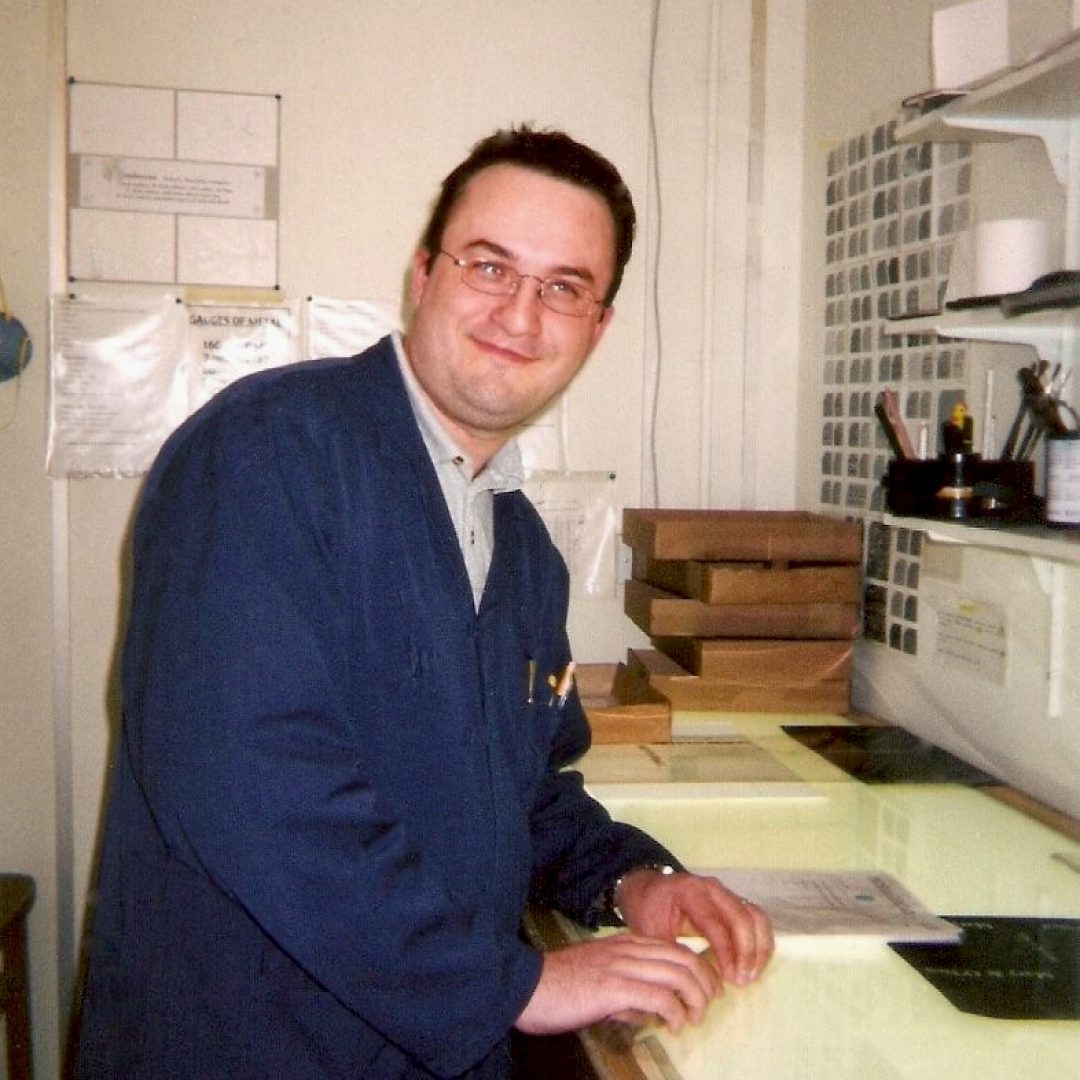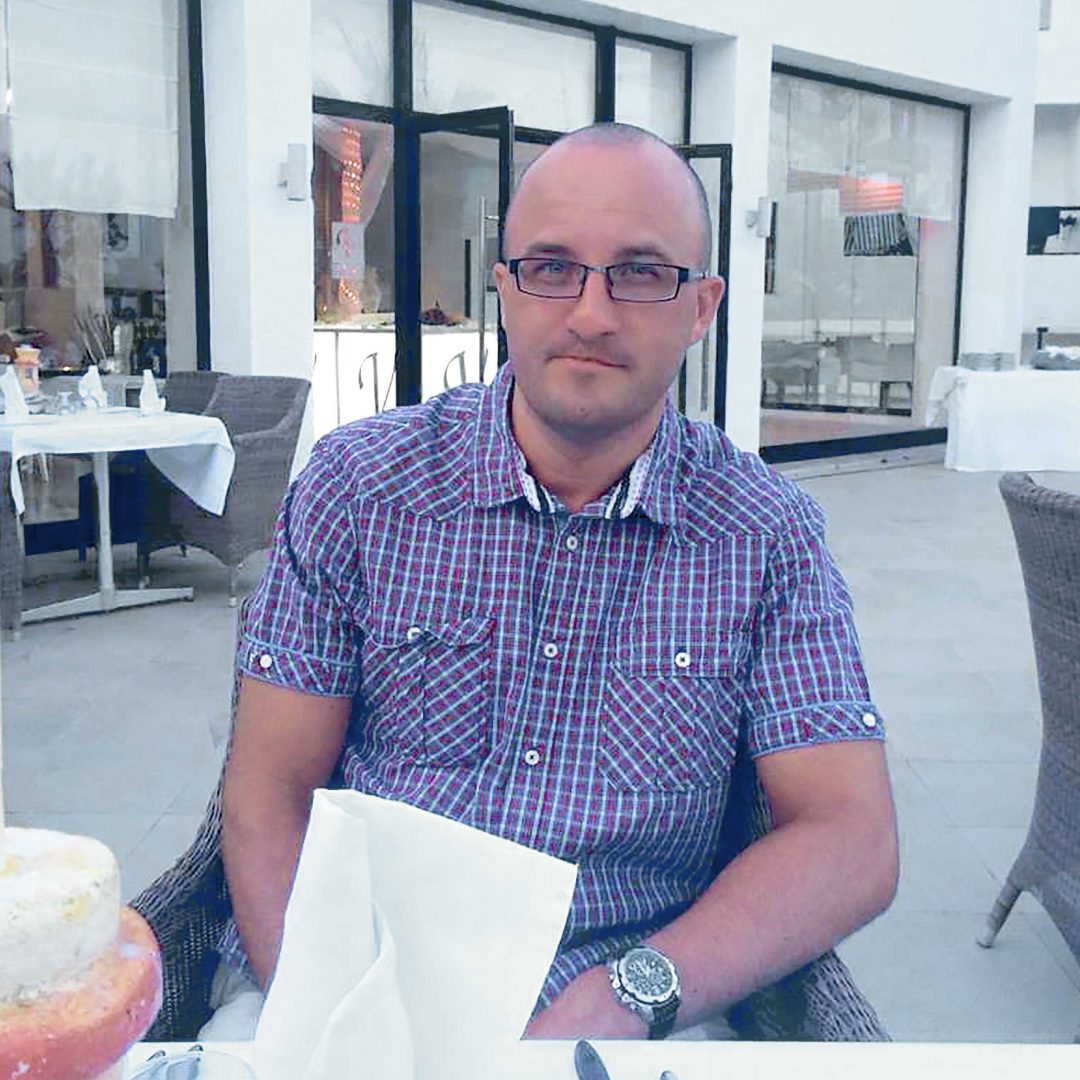 Newcomers to the specialist field of foiling and embossing dies could be forgiven for believing that those curious blocks of metal are somewhat meek and unassuming and, thus, pretty easy to create. The reality, however, is that producing these neat-and-nifty bits of kit is far from simple and involves a whole host of processes, knowledge and experienced individuals.
Ashley Wiltshire is Tomlinson's Head of Quality Control. Ash - as he's known by his friends and team-mates - speaks about his career at Tomlinson's in a warm, jovial and relaxed tone and comes over as a deeply knowledgeable, friendly, gentle and humble person with a natural gift for diplomacy - a trait which his role in QC essentially requires.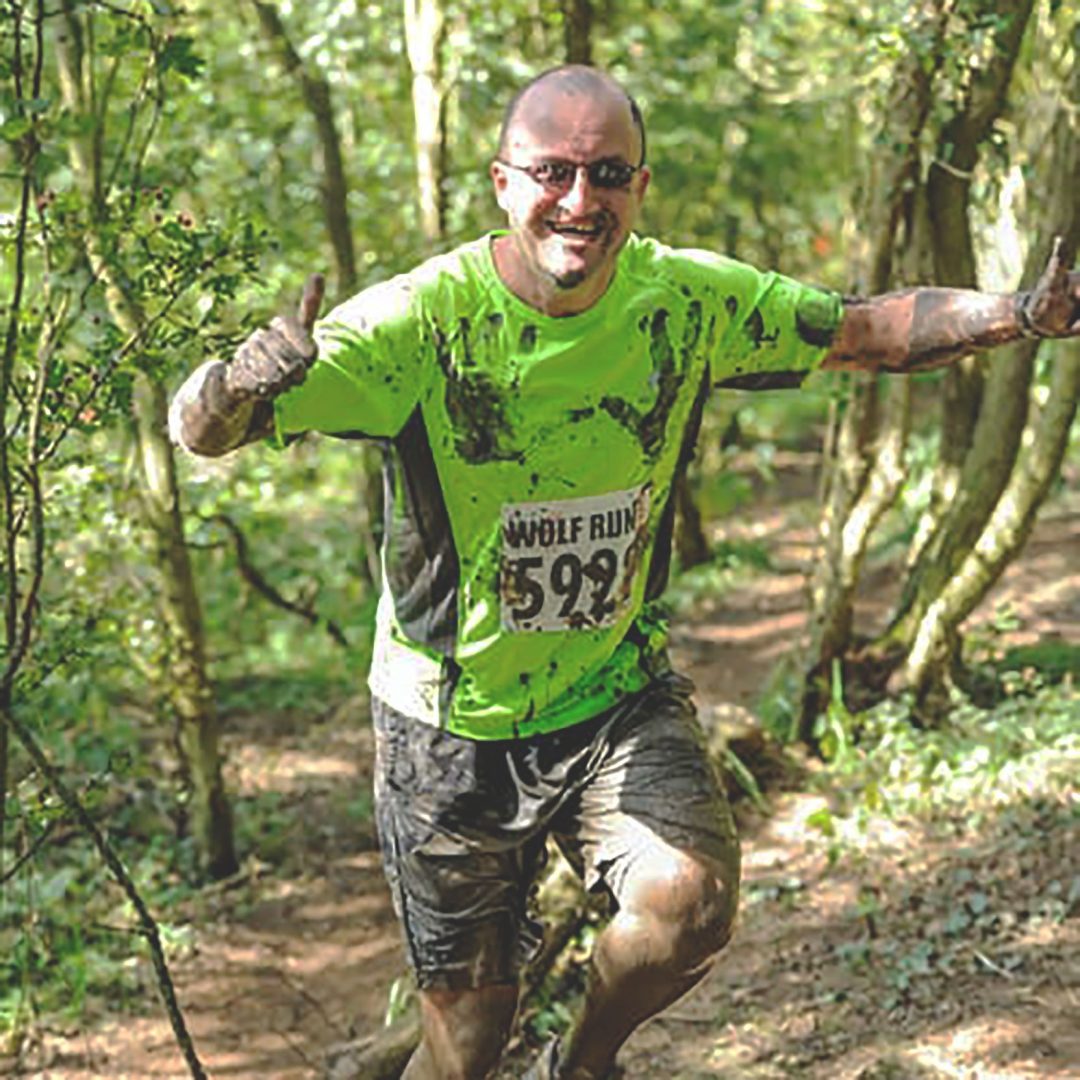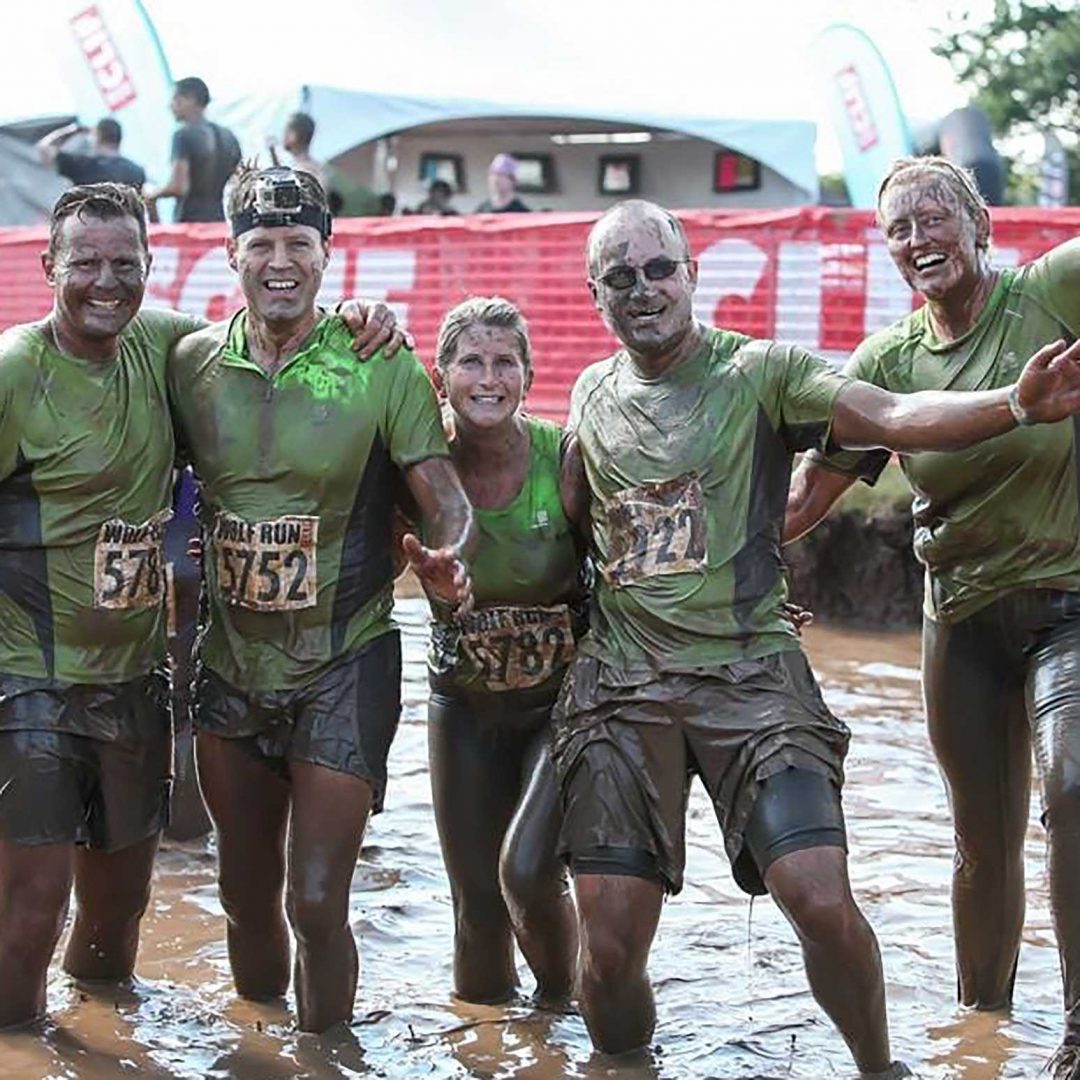 "While working at a local supermarket," Ash explains, "I enrolled on a three-year course at Southfields College in Leicester to study Graphic Design through a BTEC National Diploma in Printing. After completing that course, I then enrolled on a modern apprenticeship which led me to an apprenticeship opportunity at Tomlinson's for which I attended my first interview on my twenty-second birthday!". Ash continues, smiling, "Happily, following a second interview, I was offered the position and started at the company in May 1998.". And so Ash's journey at Tomlinson began.
However, within a few months, it became apparent that Ash's Modern Apprenticeship course and the specialist line of die manufacturing weren't particularly well-aligned bringing him to a 'fork in the road'. Ash recalls, "Rather than continue on the Modern Apprenticeship which didn't have any direct relevance to die-making, I made the decision to leave the course and take up a full-time position at Tomlinson Ltd - where I was needed. Now, twenty-four years later, I'm still here!".
Hence, Ash became a permanent member of the Tomlinson workforce initially working in the Tomlinson Design Studio where he photographed customers' artwork and ran and planned film in the days before modern 'direct-to-plate' capability. After having gained valuable experience in this area, Ash went on to spend time working in the company's Etching Departments where he learnt how dies were carefully etched, before assisting in trimming, routing and bevelling dies in the Finishing area. "Around that time," remembers Ash, "new technology was being introduced in the industry and I was given the opportunity to learn about the digital aspect of die-making.".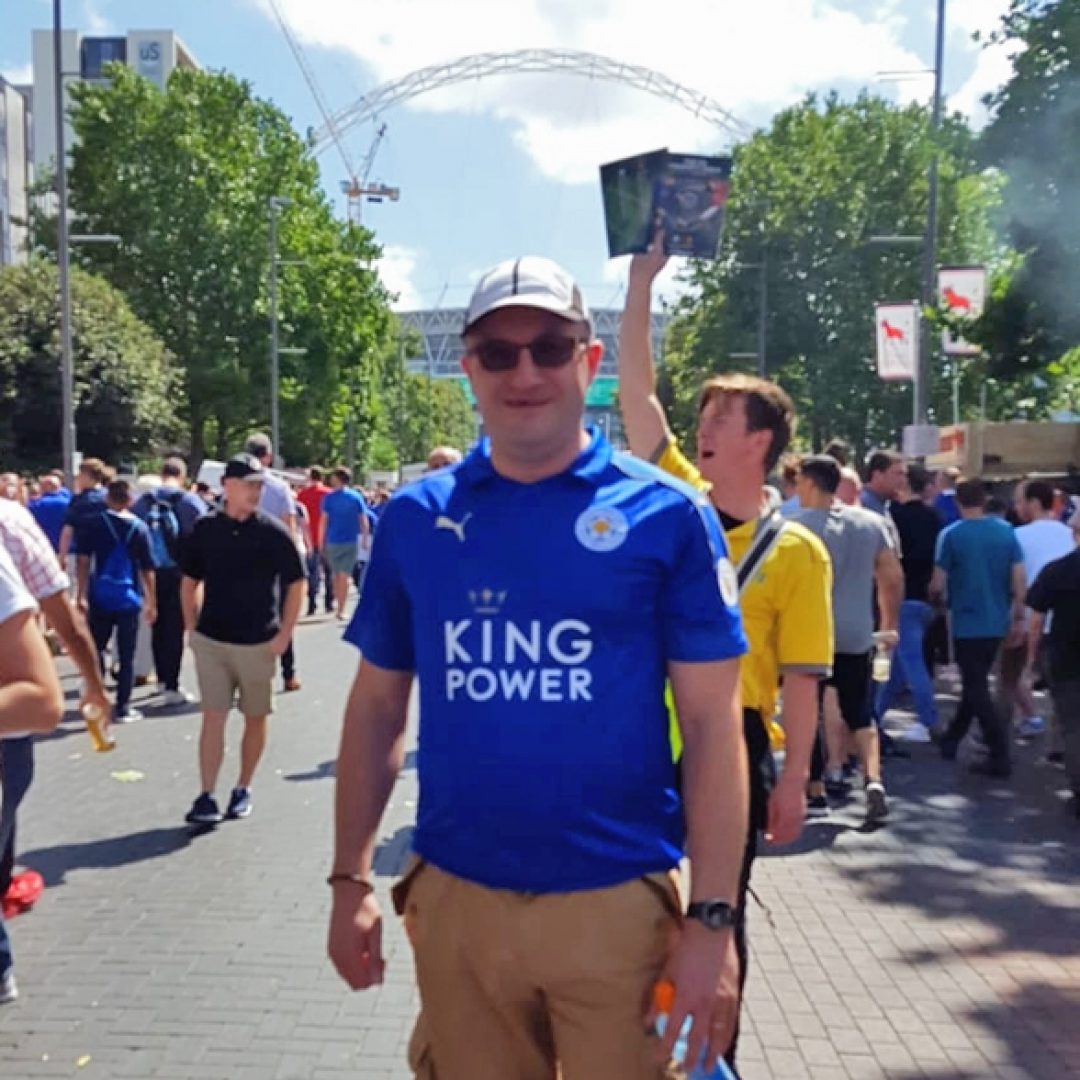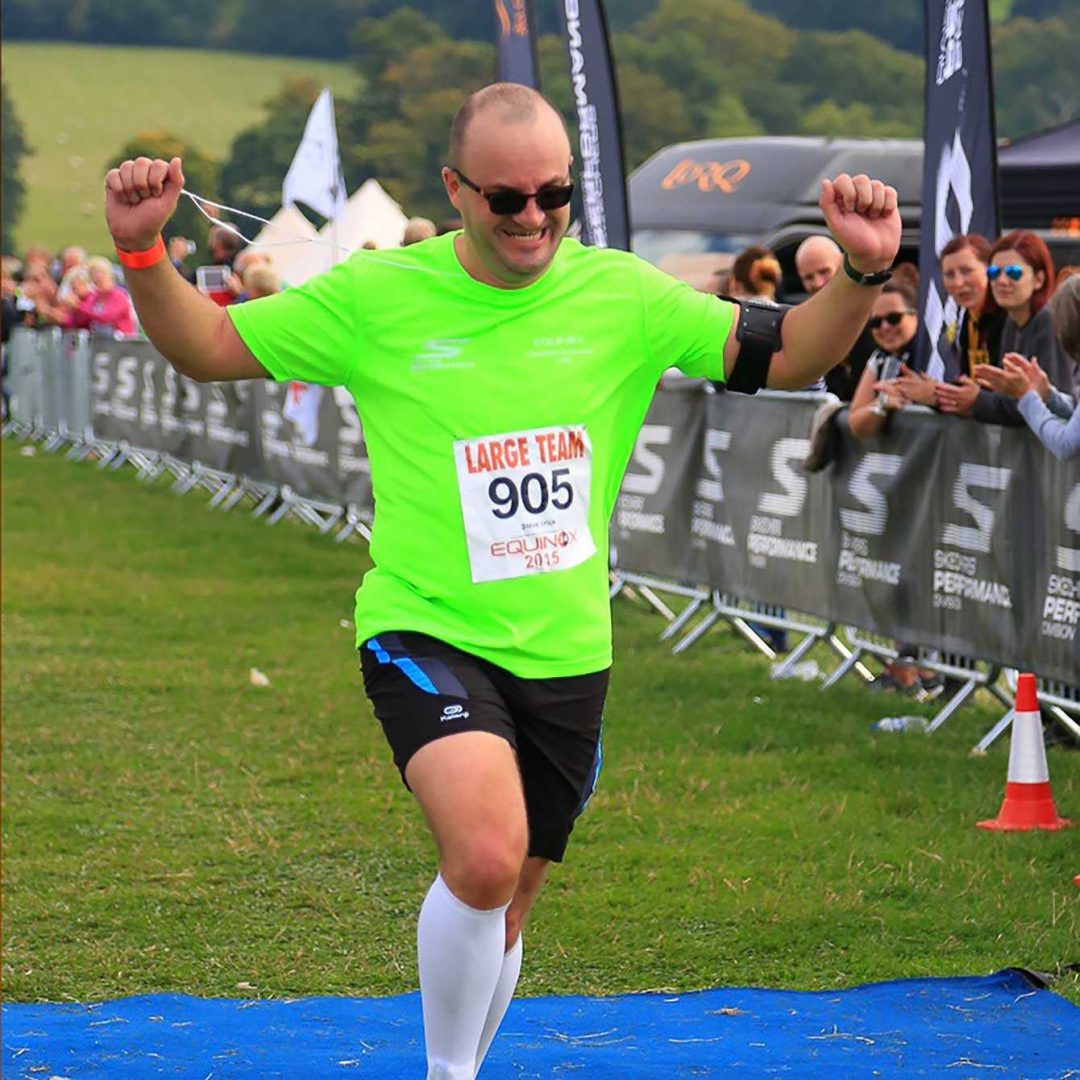 Ash then spent a number months working in Tomlinson's CNC department learning how to programme and set up machinery to cut dies. "Although I understood how to use the computers and software," he continues, "I felt that my experience in die-making wasn't comprehensive enough in those early days to be able to fully visualise how a finished die should look in order to programme machinery to cut it. It was then that I spent further time in other areas of the factory to deepen my knowledge of the numerous processes involved in producing a high-quality die.".
Over time, this resulted in Ash becoming an experienced, multi-skilled and flexible member of the Tomlinson production team who could move from one department to another as and when needed. Subsequently, this accumulated, all-round knowledge led to Ash being identified as an ideal candidate for a role in Quality Control, initially checking all of the company's film work. And, eventually, Ash progressed to take full responsibility for every aspect of QC where he also became the Head of Tomlinson's Studio and Despatch departments.
Clearly, a position in QC is laden with responsibility. It requires extensive product and process knowledge, exceptional attention to detail, good concentration, an ability to work under pressure, an understanding of how to prioritise, and a focused and methodical approach - not to mention excellent communication and diplomacy skills.
"QC at Tomlinson's is a job that only a human can do," Ash states, wisely, "because there are so many manufacturing stages and variables in the die-making process that need to be looked over by a fresh pair of eyes. Importantly, dies aren't solely QC'd at the end of the production line, they're examined at each stage of the die's manufacturing journey.".
Ash further explains that, even before a die is actually etched or cut in metal, specifications, lasers and artwork must be carefully checked ahead of a job making its way to the next production stage. "There's no point in sending a job that may contain a flaw on to the next phase of the process," he points out, "because that could result in a waste of time, material and money. No-one wants that…and it's bad for morale, too.".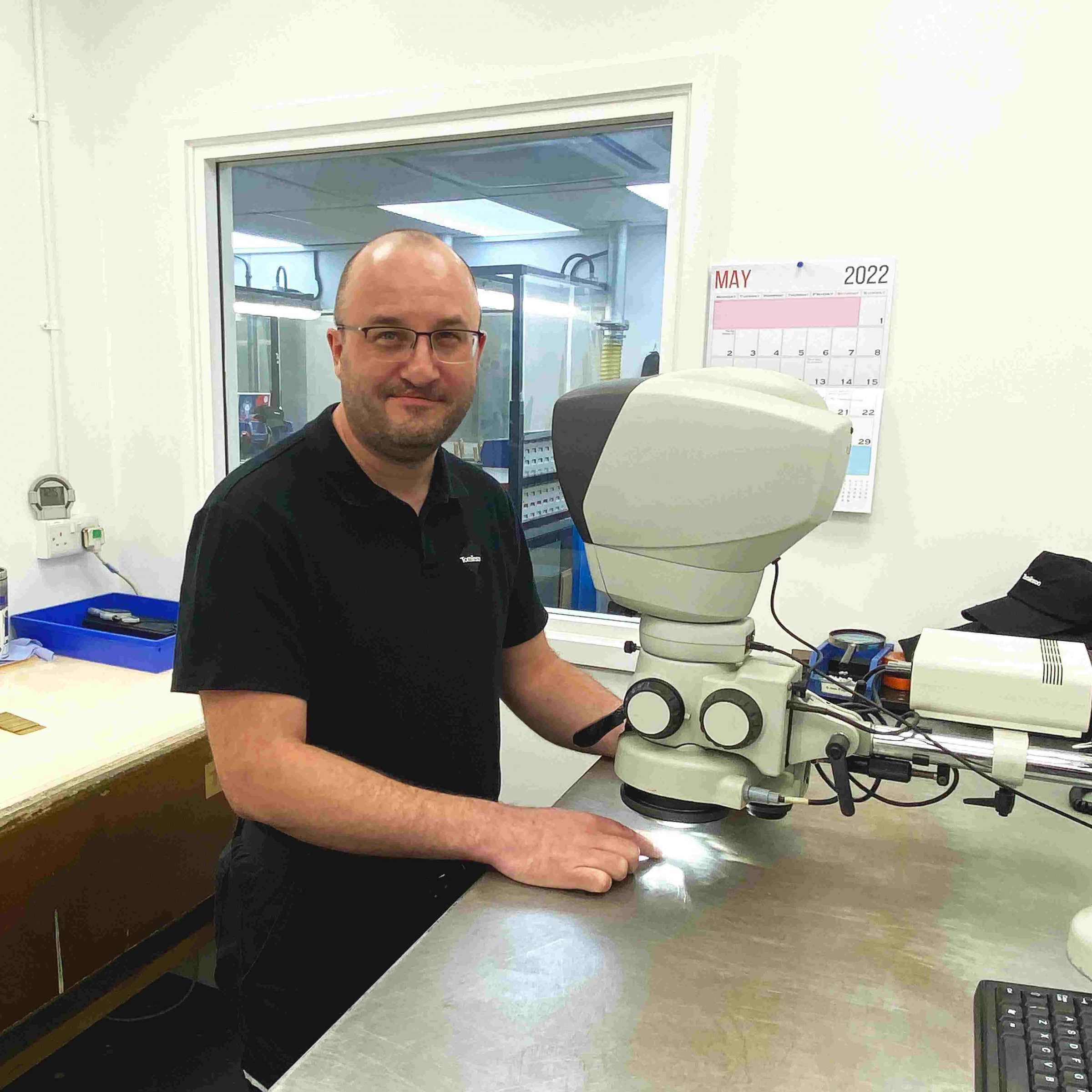 Thus, Ash will see an individual job more than once - often several times - each time approving its journey along the Tomlinson production line and thereby also managing workflow. Bear in mind that dozens of unique products are manufactured at Tomlinson's every day - a substantial number of which are embossing and fluted dies which also have accompanying counterforces, doubling his workload.
"The inspection process involves a number of checks depending on the job I have in front of me." explains Ash, "I'll start with some basic checks - such as the type of metal used (whether that's magnesium, copper or brass), and then the gauge. Next, I go on to measure a die's etched or cut depth and assess how it will perform on the stock it's going to be used on. I must also check any textures and a die's 'shoulders' to ensure that it won't cut the stock when it's on a press.". Ash adds, chuckling, "It's really hard to explain all I do because die-making is so specialised; our products are just so diverse and there are so many combinations! Whenever I meet someone new who asks about my job, it's not too long before they look at me with a blank expression trying to imagine what I'm talking about. Sometimes I feel sure it'd be easier to explain if I was a brain surgeon!".
Of course, Ash isn't directly comparing his unusual line of work to that of a brain surgeon but his wry observation hammers home just how much there is to know and learn in the field of die-making. Put simply, expertise like his has taken years to amass.
I'm interested to know how Ash approaches dealing with possible queries or anomalies as they arise. After all, he's the guy that must approach his colleagues with a query should he feel that something might not be quite right. "Because I've spent time working in each department," he replies empathically, "I have an understanding of the challenges faced by every process which really helps me when I need to question something. And I always treat my team-mates with great respect and seek their advice and professional opinion just as often as they seek mine.".
Ash successfully strikes a delicate balance between authority and equality and demonstrates an inherent understanding of how a calm, mindful and respectful approach brings out the best in himself and others, while also helping to cultivate a cohesive, harmonious and productive team mindset.
It's important to say that Ash's time as head of QC forms only part of his Tomlinson story as he also spent ten years working as a Sales Co-ordinator dealing directly with customers and generating work orders. It goes without saying that his extensive prior experience on the shop floor proved to be a huge benefit to this very different role in the 'front office'. We'll explore Ash's time in Sales at a later date…so 'stay tuned'!

© Tomlinson Ltd 2022