A Zoom with Bob! Finishing Department Team Leader
It's been stated that, in order to get to the heart of a business to reveal its inner workings, core personality and ultimate truth…just speak to an expert! Thus, in this - the first in a series of employee interview-based articles - I had the opportunity to 'Zoom with Bob' which, admittedly, has the slight ring of a regular slot on a weekly TV magazine show!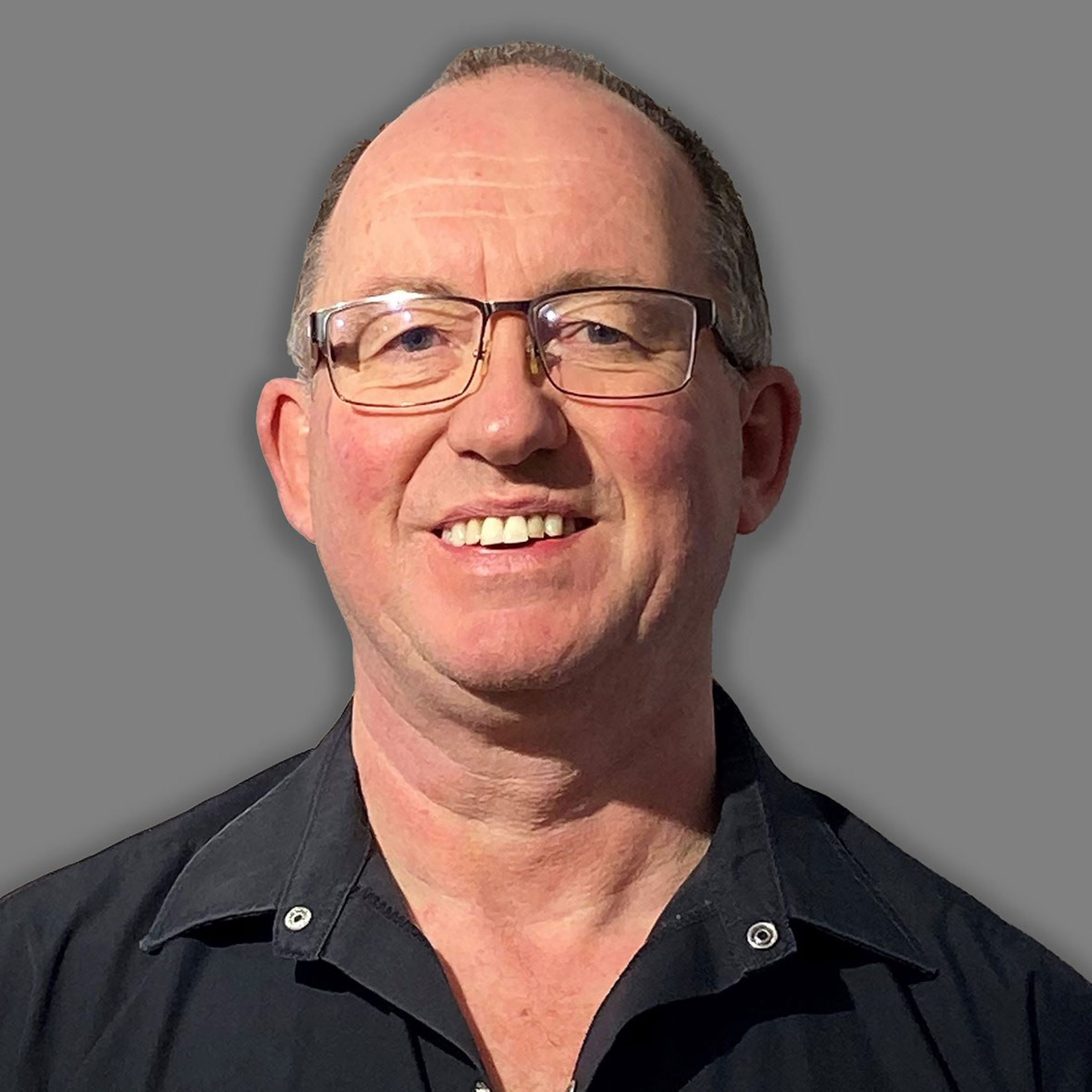 Allow me to introduce you to Bob Marriott, Graphic Platemaker and Finishing Department Team Leader at Leicester foiling and embossing die-maker, Tomlinson, whose role is to oversee multiple, vital elements of the finishing department also extending to Plastics and Despatch. It's no mean feat but Bob comes over as a calm, relaxed, cheerful, approachable and humble man who clearly enjoys what he does. Today, he proudly boasts an impressive forty-seven years with the company originally embarking on a five-year apprenticeship straight from school in 1973, aged just sixteen.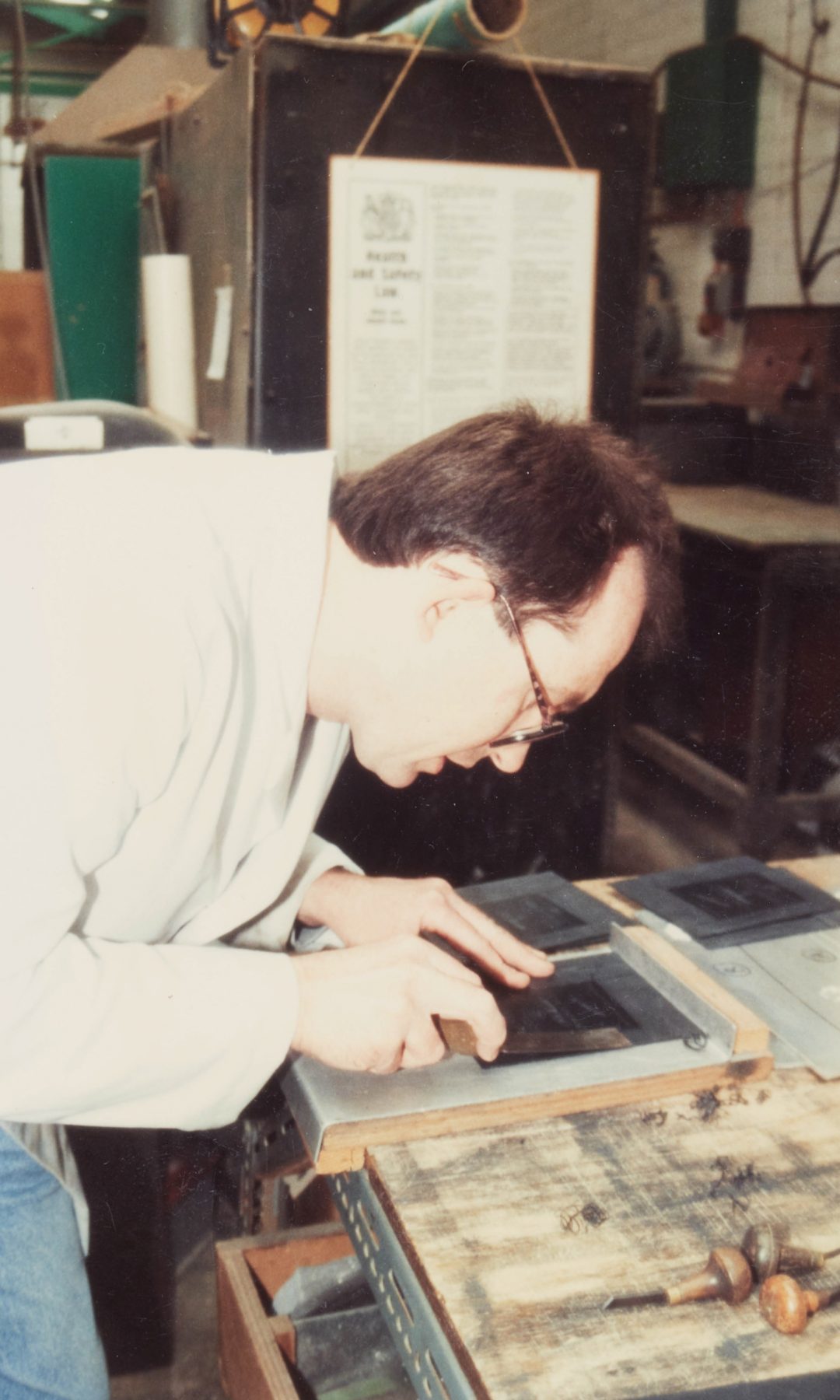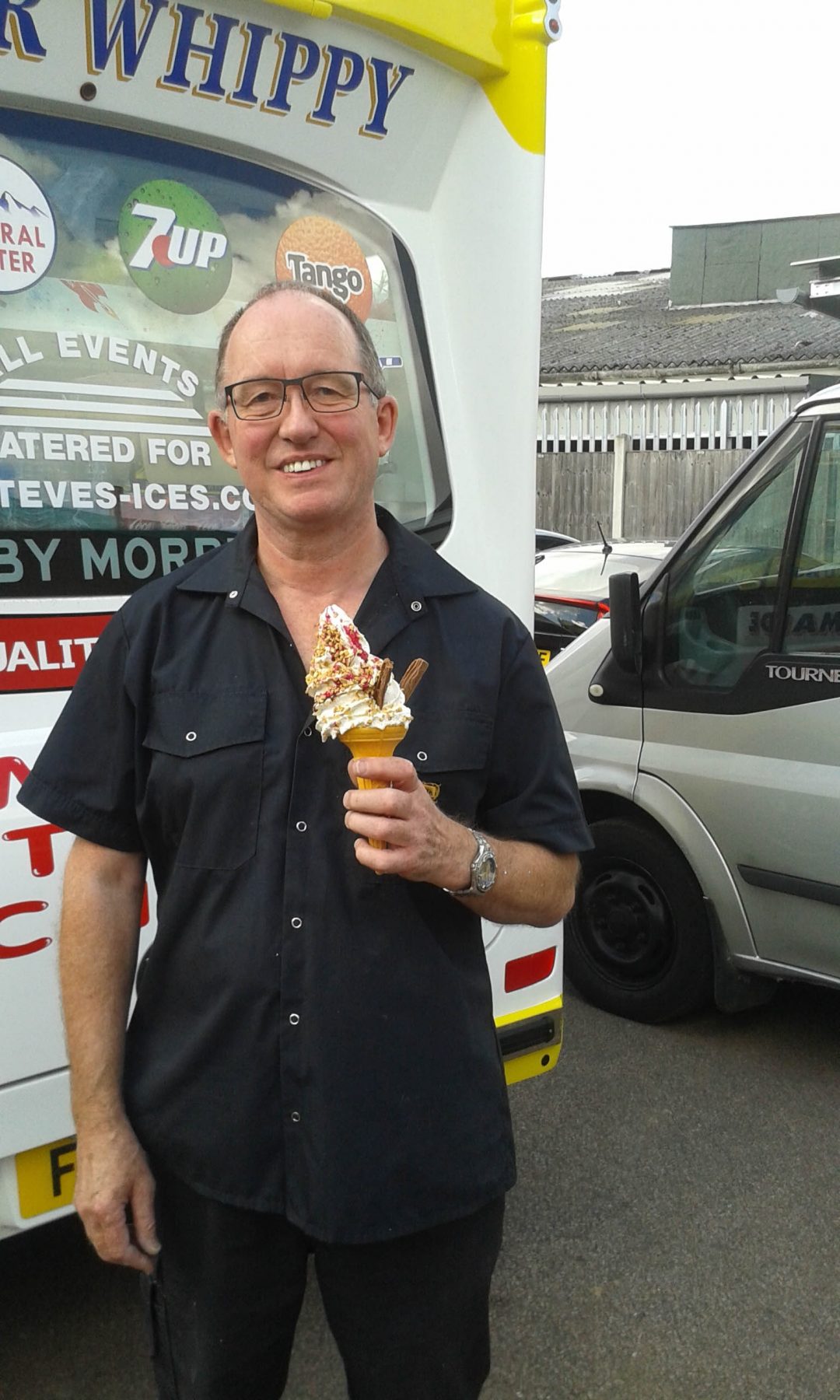 My chat with Bob uncovers that he had an interest in printing from a very young age. "As a child I had a John Bull printing set," he happily reminisces, "and was interested in how I could make up a sentence - or create a greeting card or business card - by setting my own type. Then I'd use the ink pad to basically print it!". Bob further explains how his father was an engineer keen to steer him into the same line of work but states that he was having none of that and expressed to his school careers advisor in no uncertain terms that his interest was firmly in print.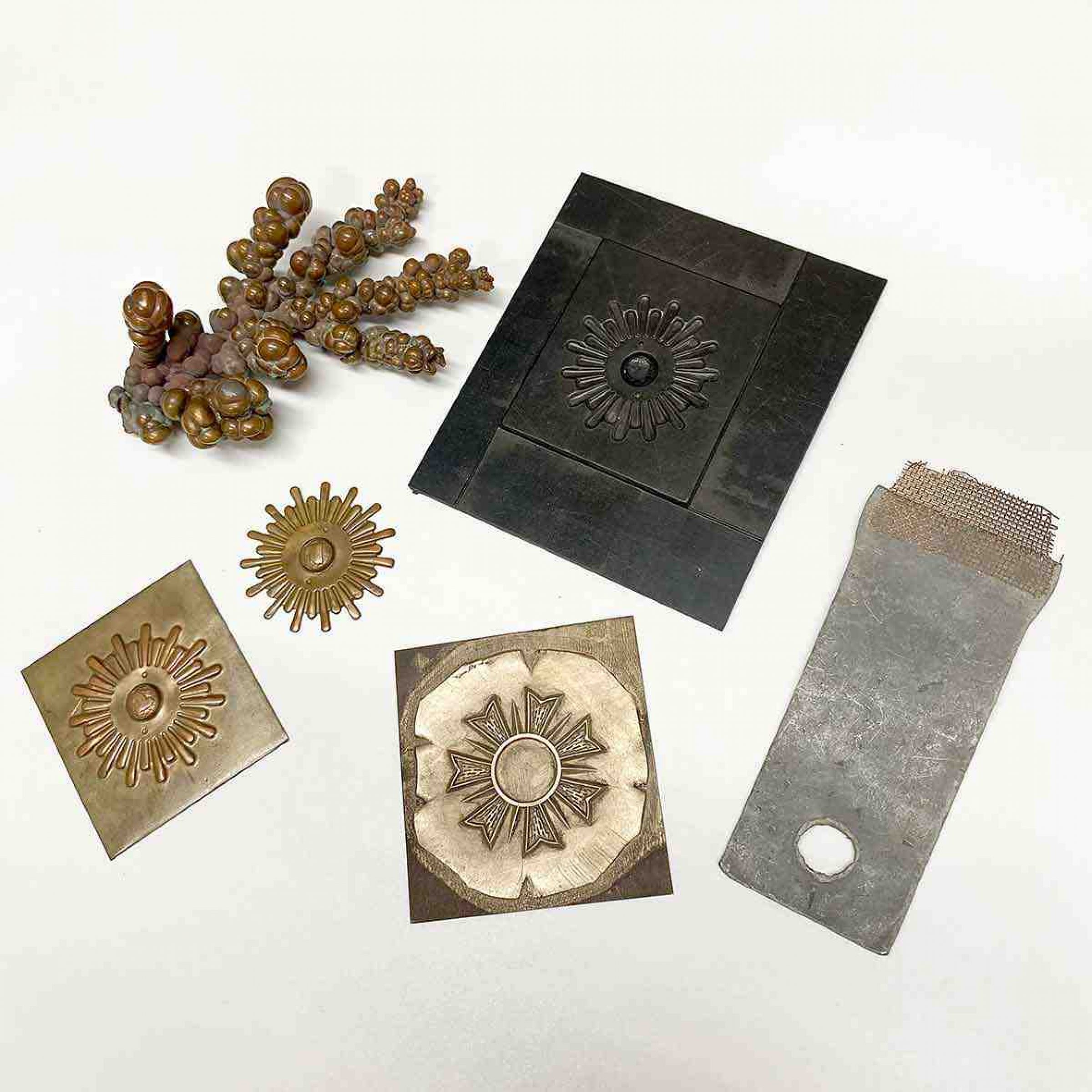 "When I first came to Tomlinson's and was shown around, I was fascinated by the 'vat room' where they grew copper shells in bubbling acid - similar to the 'anode-cathode' method I did in chemistry at school. It was like walking into Frankenstein's lab!". I loved Bob's analogy and was eager to know more. "Well, essentially," he explains, "they formed - grew - a unique, physical object starting solely with a piece of artwork.". He then further differentiates the 'Frankenstein's Lab' process from the method used today where a solid piece of copper is etched in acid rather than 'grown'. Bob adds, "I also loved the smell of the hot type and ink that will always remind me of walking into the factory during my early days at Tomlinson's.".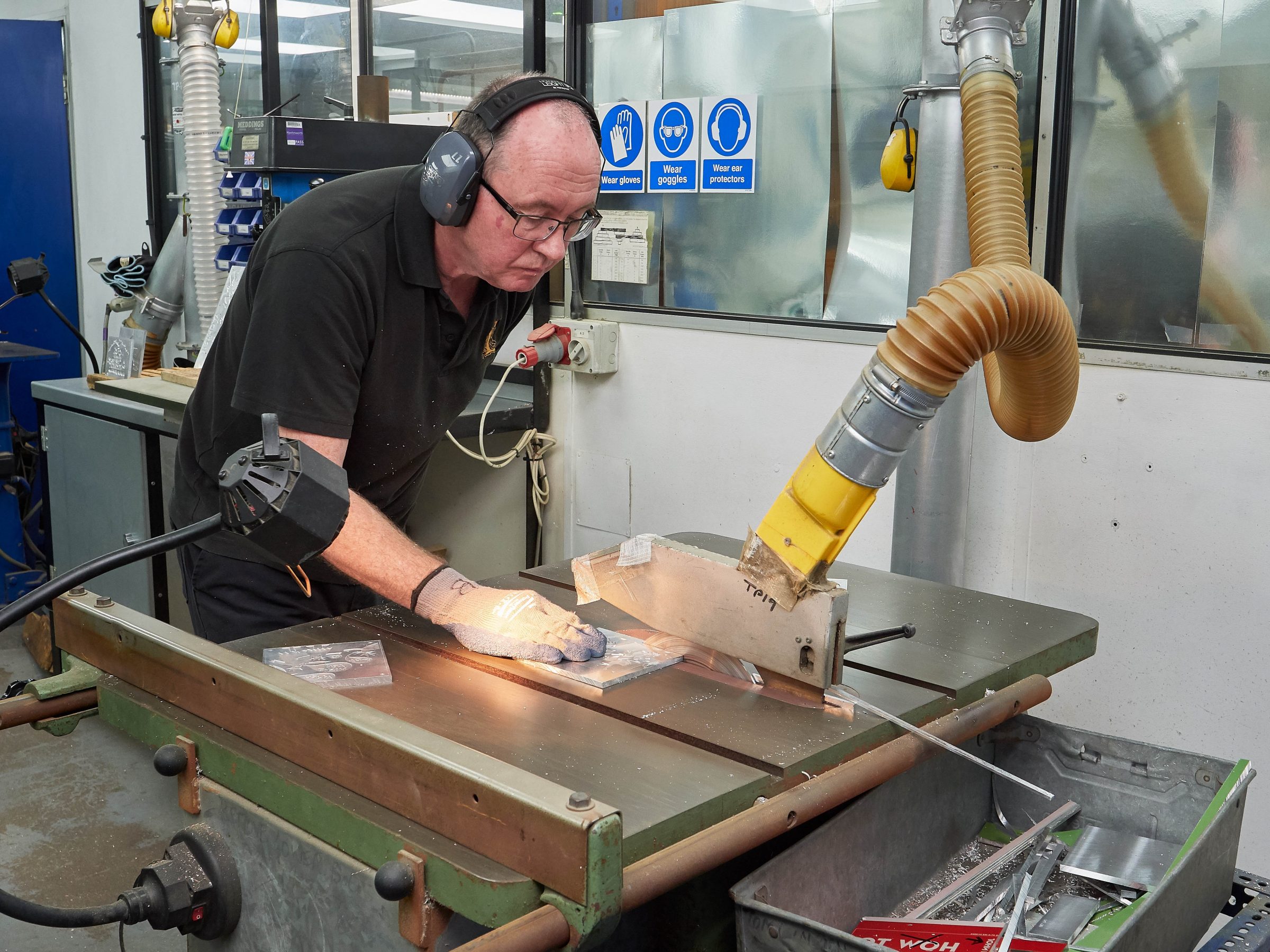 It strikes me at just how thoroughly specialised, creative and scientific the die-making process was in the 1970s - a far cry from the digital technology the die-making industry has at its disposal today. However, Bob is quick to assure me that a great many traditional skills and manual processes are still applicable in modern times, including the manufacturing of embossing plastics as well as trimming, routing and adding precise bevelled edges to dies - all of which involve the use of specialised and often dangerous machinery.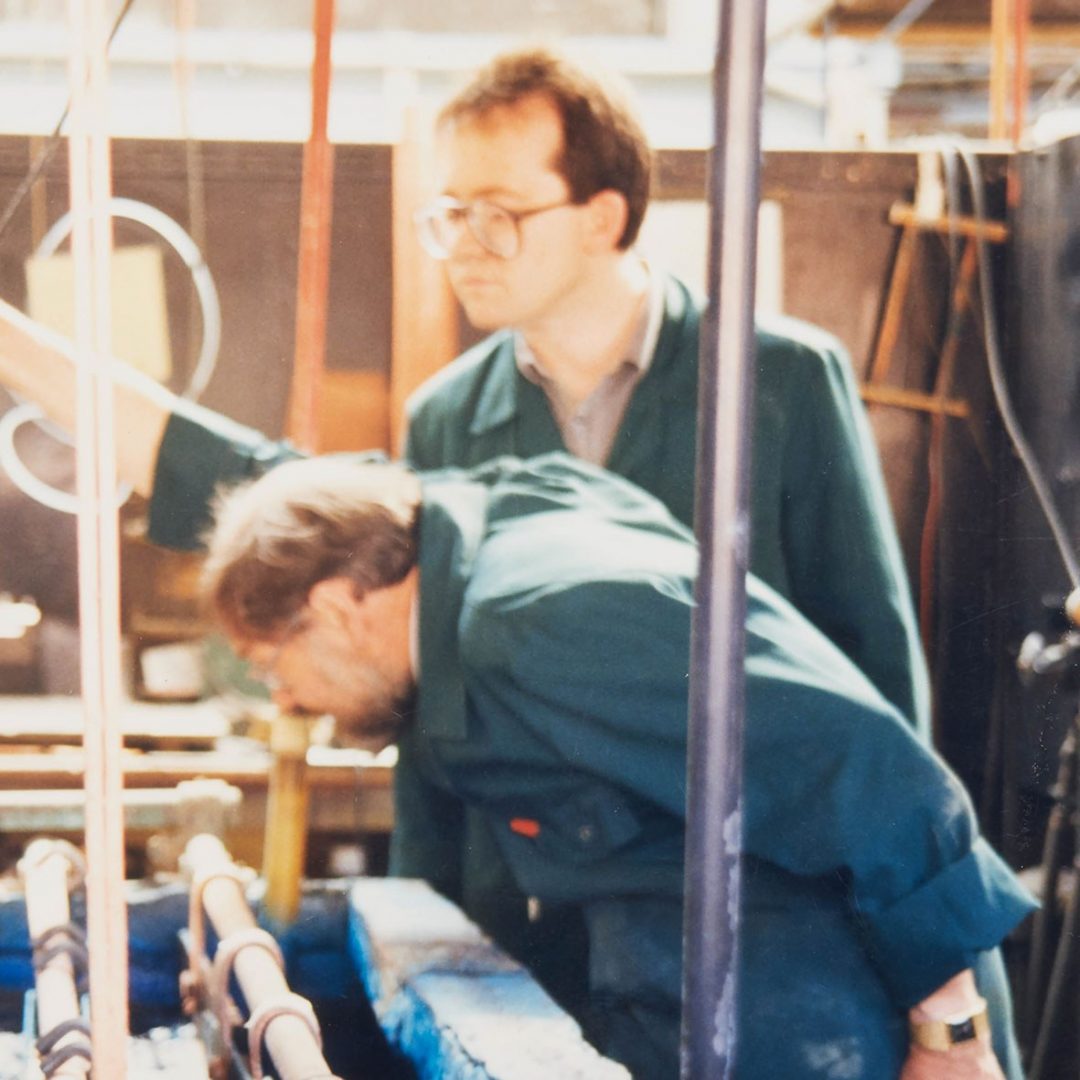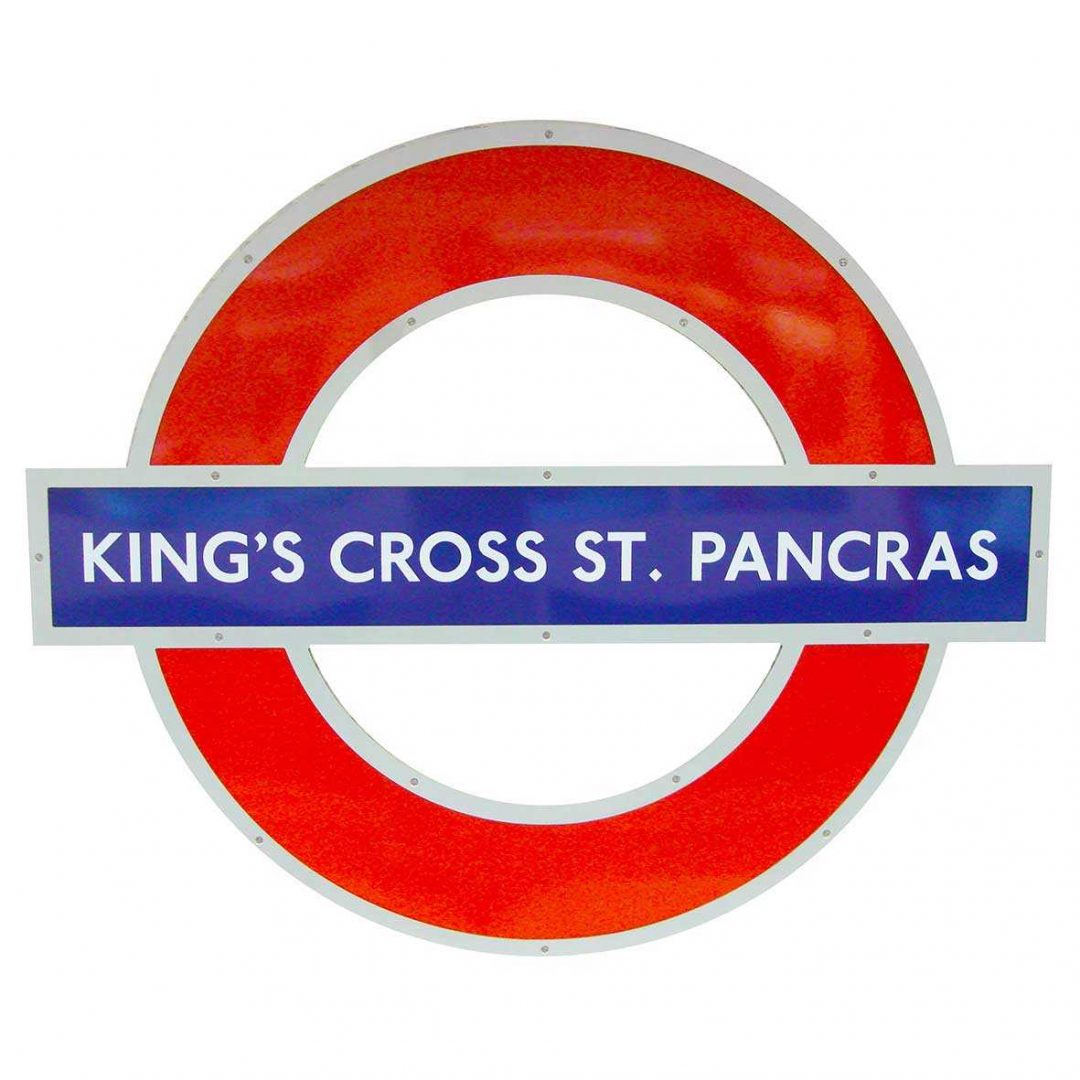 Bob acquired impressive, niche skills as a graphic platemaker, electrotyper and stereotyper over a number of years at Tomlinson becoming adept at the creation of dies as part of a proficient workforce. The critical importance of the team's skills became particularly apparent with the event of the shocking and tragic London King's Cross fire in 1987 when he - and other members of the Tomlinson team - played a crucial role in producing quick-turnaround rotary-electro blocks late into the night, enabling the London Underground station to continue issuing tickets in the days and weeks following the disaster.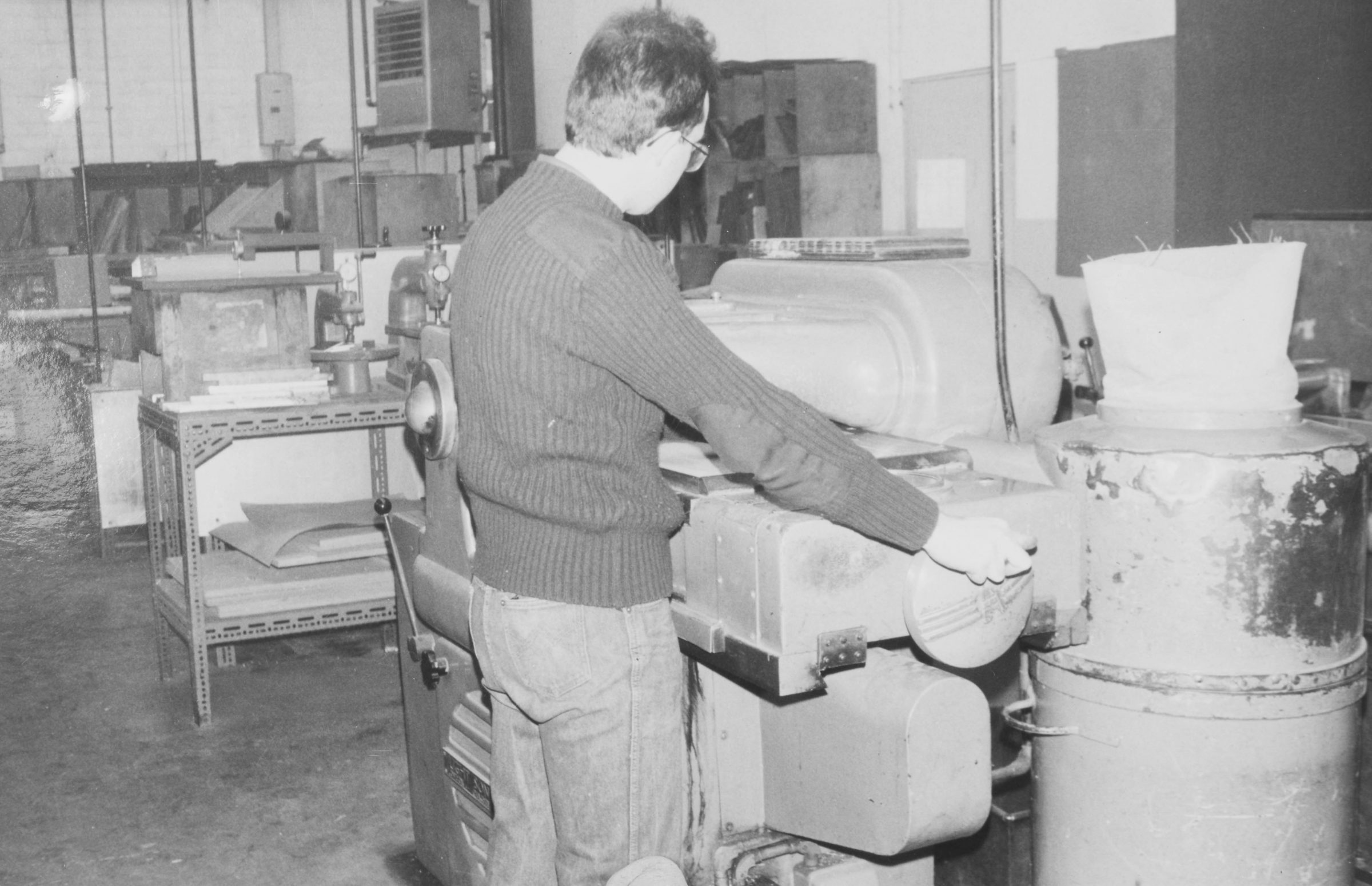 However, change was coming and the printing industry was soon to undergo a revolution. Technology was fast-advancing and Bob remembers some uncertain times as the company adjusted to the 'new world' in the late '80's.
This prompts me to ask Bob what he considers to have been the most transformative changes during his time working at Tomlinson's following the 'print revolution'. "The loss of hot-metal and the arrival of CNC.", he replies without a moment's hesitation, "Working with hot metal involved lead which was very hazardous so we weren't sorry to see that go. Conversely, digital CNC cutting has numerous advantages, especially with the process being chemical-free which is an environmental benefit."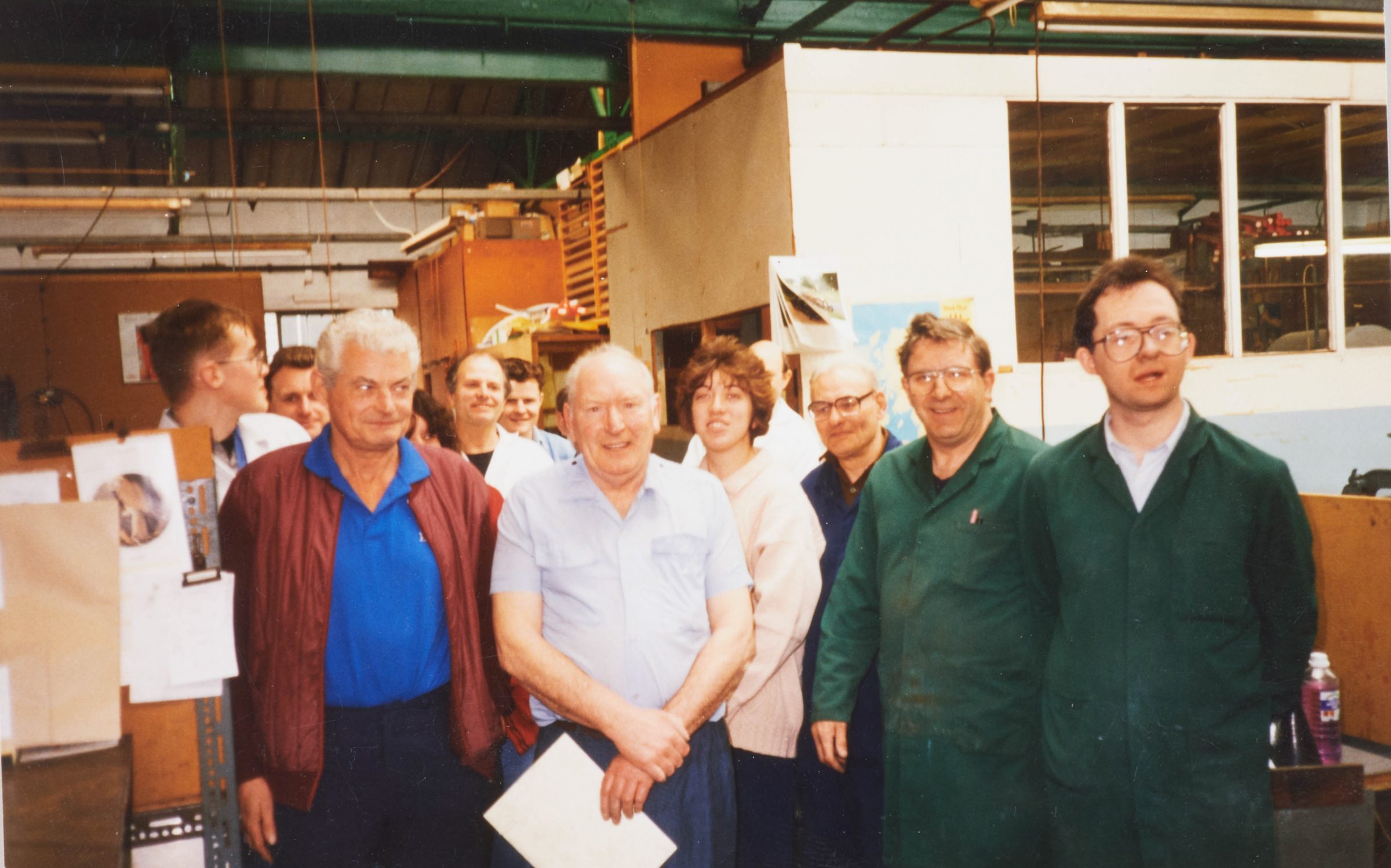 Bob further explains that CNC manufacturing enables Tomlinson to easily produce repeat orders for foiling, fluting and embossing dies on customers' request. Previously, producing a duplicate multi-level emboss die required the storage of a mould from a 'master engraving' to form a duplicate emboss plastic die. Therefore, digital CNC cutting reduces the amount of physical moulds held on-site meaning that digital files are stored instead.
Bob continues, "Tomlinson has also recently become an employee-owned company which I feel really positive about. Communication has definitely improved as a result and being invited to give an opinion where company decisions are concerned is so valuable.". He then adds thoughtfully, "It's a relaxed atmosphere in the factory where we all get on with our work and help each-other out.". This observation is significant acting as an indicator of the cohesive and co-operative team Bob leads in which each member is willing and able to jump into another's role when needed, demonstrating vital transferrable skills. It occurs to me that this could be a key factor in Tomlinson's success and longevity.
Finally, Bob closes by expressing what a good company Tomlinson is to work for. In fact, he has nothing negative whatsoever to say about his time at the company in his forty-seven years of employment.
It's important to convey that the enviable skills Bob has honed over the years extend beyond die-making and, as a true metal-working-wizard, he has recently been contributing his expertise to restoring a colleague's vintage metal gas lamp helping to create a new shade for it from scrap brass. He's never off-duty!
With less than two years to go before he's due to retire, I wonder about Bob's plans for when his time at Tomlinson comes to an end in September 2022. "I really enjoy DIY", he tells me with a broad smile, "so I'll be kept busy doing that. But I'll definitely keep in touch with the guys and will very much miss the laughs we have at work…and the smell of hot metal and inks!".
My hour's 'Zoom with Bob' has come to a close but I've thoroughly enjoyed talking with him and log out feeling uplifted by his calm positivity and sense of contentment. It's always a joy to speak with a person who loves what they do and I can't help feeling that Bob's loyalty and genial personality will be deeply missed by his co-owners come September 2022.