COVID-19: Negotiating a Pandemic
Having been in business for almost a century, Tomlinson is no stranger to navigating stormy seas. But the arrival of Coronavirus has presented Tomlinson - as it has the world - with an array of sobering new challenges which no business, however large or small, could possibly have predicted.
There is surely no-one who doesn't wish for the safe and familiar 'pre-COVID' world to return. Yet, faced with the current situation, Tomlinson continues to adapt to the ever-changing 'post-pandemic' landscape with determination and an unshakeable positive attitude.
To adapt as a foiling and embossing die manufacturer to the print-finishing industry, Tomlinson is unable to operate without the skills and expertise of its production staff. However, in response to the pandemic, in March 2020 the three company directors and their co-owner workforce, made the difficult decision to close down the company in order to protect the safety of staff, and our customers.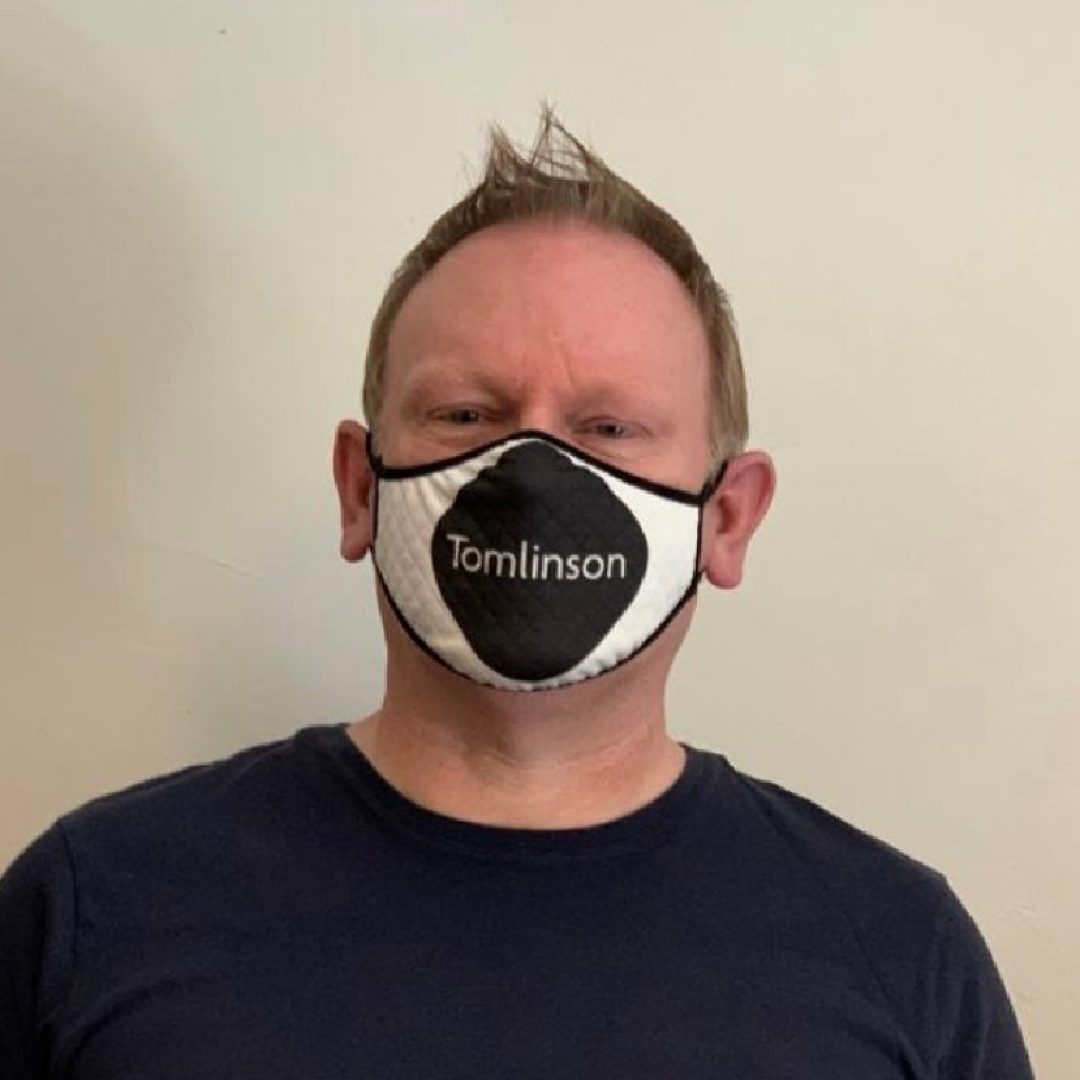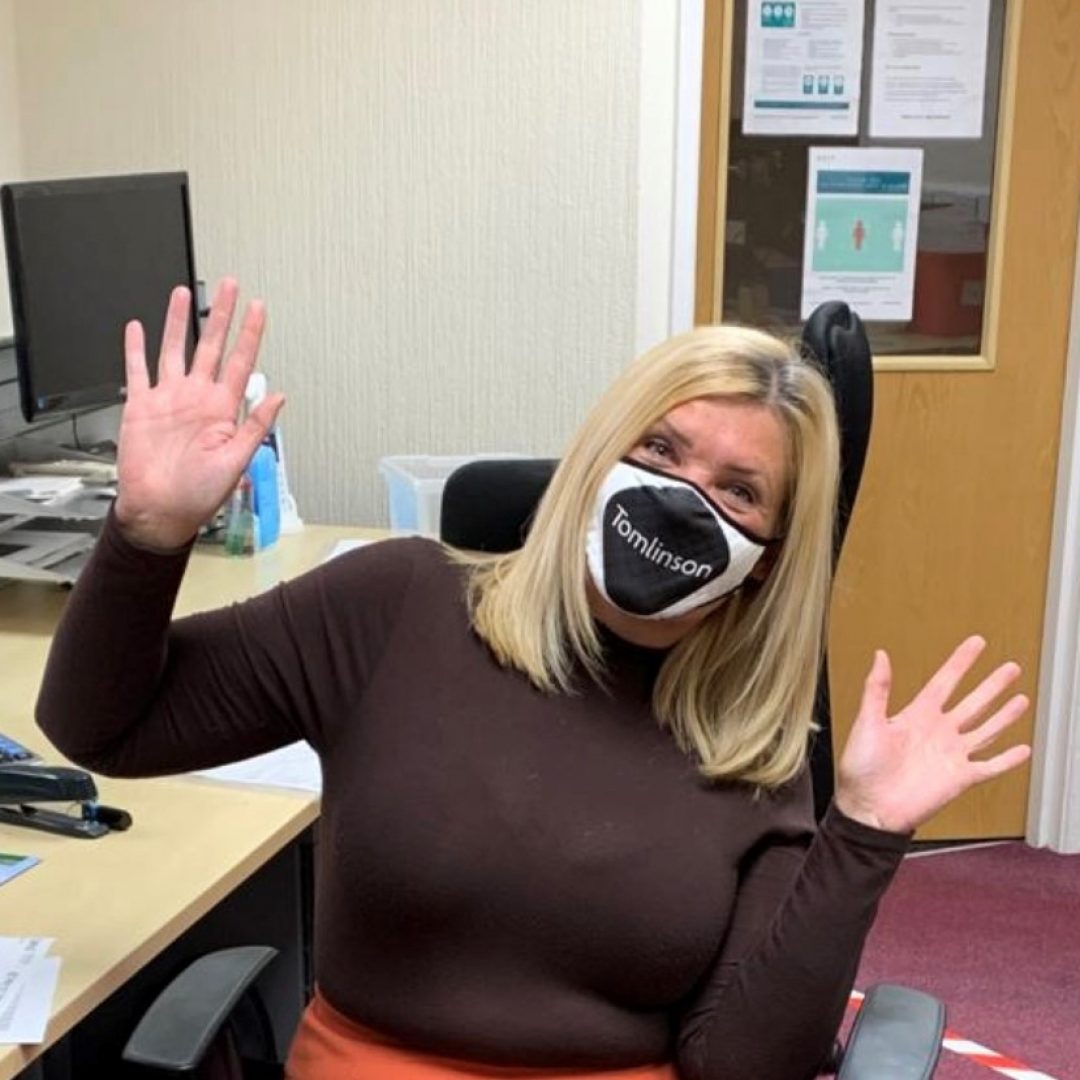 "To temporarily close was simply the wisest decision," Tomlinson's Business Development Director, Ginger Singh Kauldhar, explains, "and, although it was taken with a very heavy heart, the health and wellbeing of our staff and customers - and their families - is absolutely paramount.".
During the three-week closure, Tomlinson's premises were thoroughly deep-cleaned and a meticulous analysis of working areas and practices was carried out. Production Director, Jon Colburt, admits, "It was a real challenge as our factory is usually a hive of activity. But the contribution of suggestions from our entire team on how we could make the working environment safe to return to was really heartening and inspiring.".
Ginger agrees and adds, "Our closure also highlighted the incredible network that Tomlinson's is an essential part of. Not only the end users of our products but also the designers, paper, foil and machine manufacturers we advise on a daily basis, were all constantly in touch to ask when we were scheduled to reopen.".
In order to safely reopen, the directors closely followed government advice and guidance investing in the installation of convex mirrors in corridors; fitting signage and perspex screens at workstations and in areas that were formerly communal; adding automatic hand-sanitising stations, antibacterial sprays and wipes in every department; insisting on the performing and logging of daily temperature checks as personnel arrive on-site; adopting social distancing measures; and implementing remote working wherever possible. "It's very different," says Jon, "but it's working brilliantly and all Tomlinson staff have embraced the changes and new procedures conscientiously and with immense positivity.".
Once reopened it was important for Tomlinson's to support their loyal customers financially in such difficult days. As Jim Littler, Finance Director, explains, "With so many businesses concerned about their future, and managing their cashflow, it was vital we reached out and worked with them, particularly in those first few months. "It was most pleasing for me to talk to so many of my counterparts who agreed we must all keep supply chains moving" Jim says. So, are there any upsides? "Yes!", agree Jon and Ginger without no hesitation, proceeding to explain how the company closure due to COVID-19 triggered an operation to evaluate production processes ahead of reopening in order to increase operational efficiencies. This has resulted in dies being shipped to customers within the same production time-frame but with a reduced workforce.
Ginger also announces the continuous growth and success of the company's YouTube channel which hosts a multitude of videos demonstrating the stunning effects that Tomlinson's dies can produce. This in turn has vastly reduced the need for the despatch of physical samples and brochures. "We were concerned about the number of people handling items in the postal system," he confides, "and so decided to further develop our YouTube Channel to showcase the full scope of what our foiling and embossing dies can do. It's proving to be very popular, and, most importantly, is 100% safe.".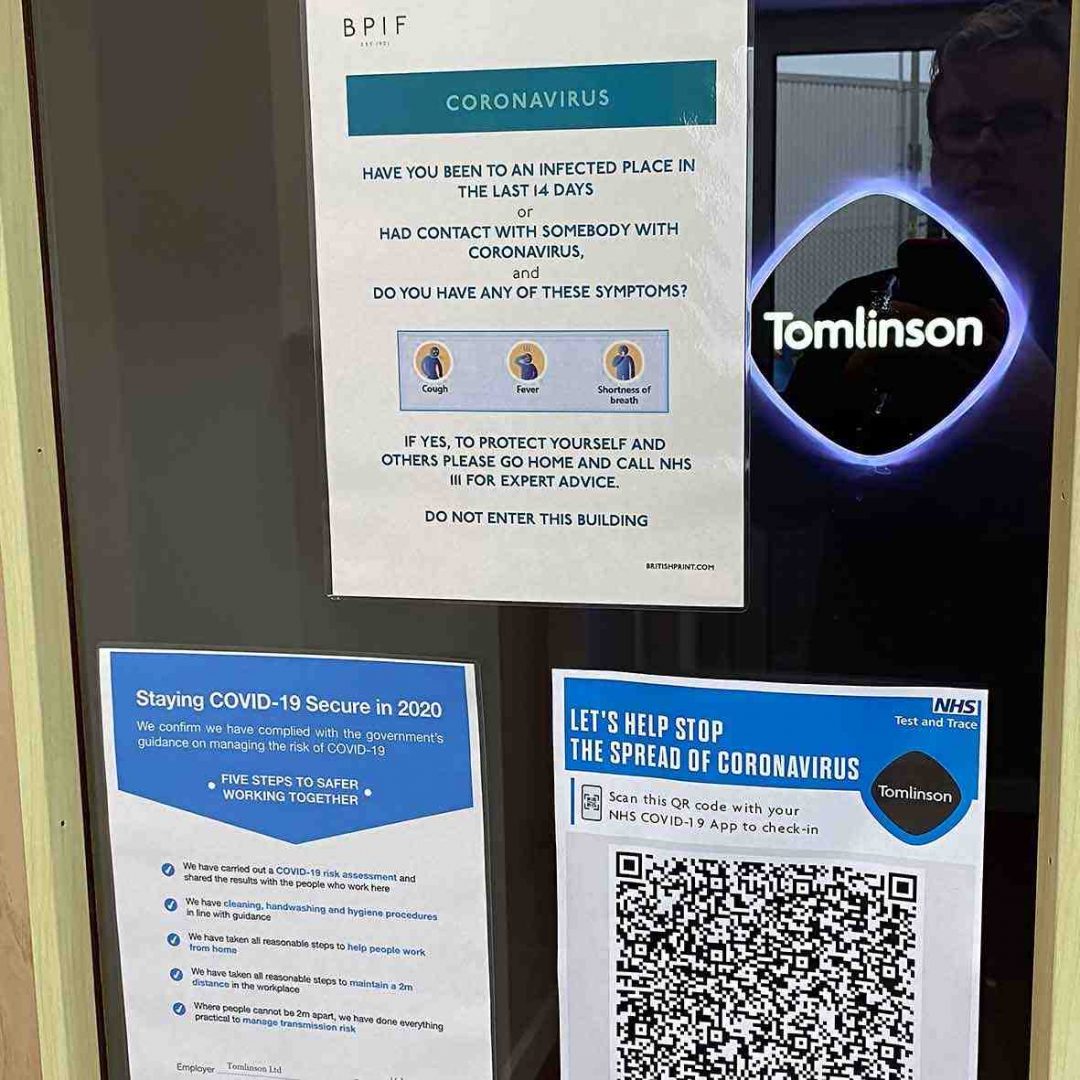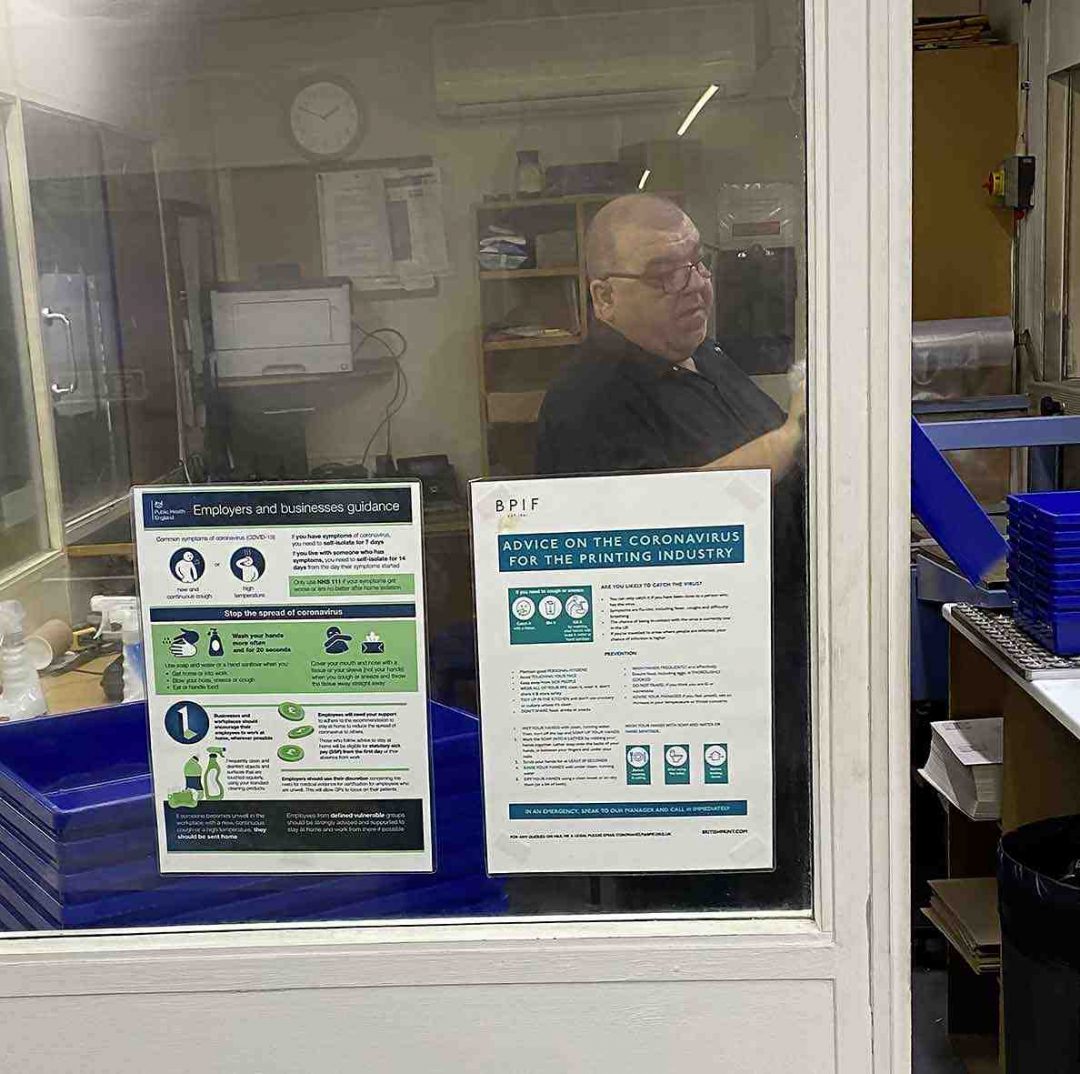 "As well as that," he enthuses, "due to the cancellation of meetings and exhibitions this year, we've embraced the benefits of video conferencing meaning that we can continue to keep in touch with customers and discuss their projects, as well as meet…well, 'virtually' meet…new ones!".
Finally, the directors speak warmly of how many of Tomlinson's loyal customers have affirmed what an essential service the company provides on a daily basis. "I think that, amidst the turmoil, we'd underestimated what an important product and service we offer to our customers.", discloses Ginger who then closes by adding - with genuine humility, "It's deeply encouraging to know that our valued client-base wanted us - and needed us - to continue to supply our products to them, so that they could also continue to operate and survive the current pandemic. We can't thank them enough for their honesty, support and loyalty.".