Creating a Lasting Impression Counterforce Manufacturing with STOMA
After having put investment plans on hold due to the unprecedented events of 2020, in Spring 2021 UK die-maker, Tomlinson Ltd, proudly announced its investment in two state-of-the-art Datron CNC cutting machines. This Summer, the company is equally proud to have taken delivery of a new STOMA Counterforce Press.
The humble 'counterforce' is the lesser recognised partner of the illustrious embossing die. Seemingly always playing 'second-fiddle', the counterforce is the Ollie to Stan; the Ernie to Eric; the Dec to Ant…if you get our drift! While it's usually not the primary consideration, the counterforce is, nonetheless, a mighty and essential player in the embossing partnership.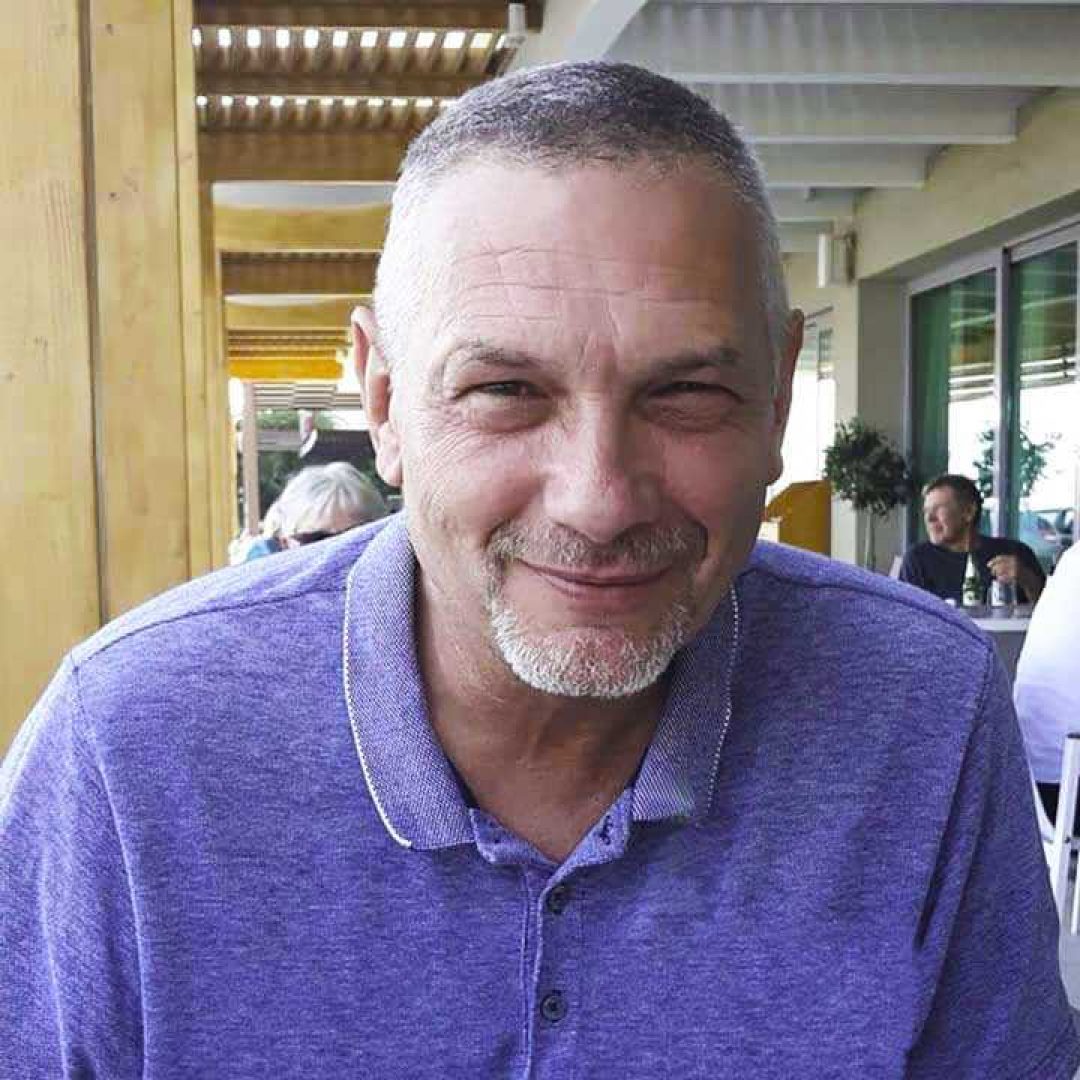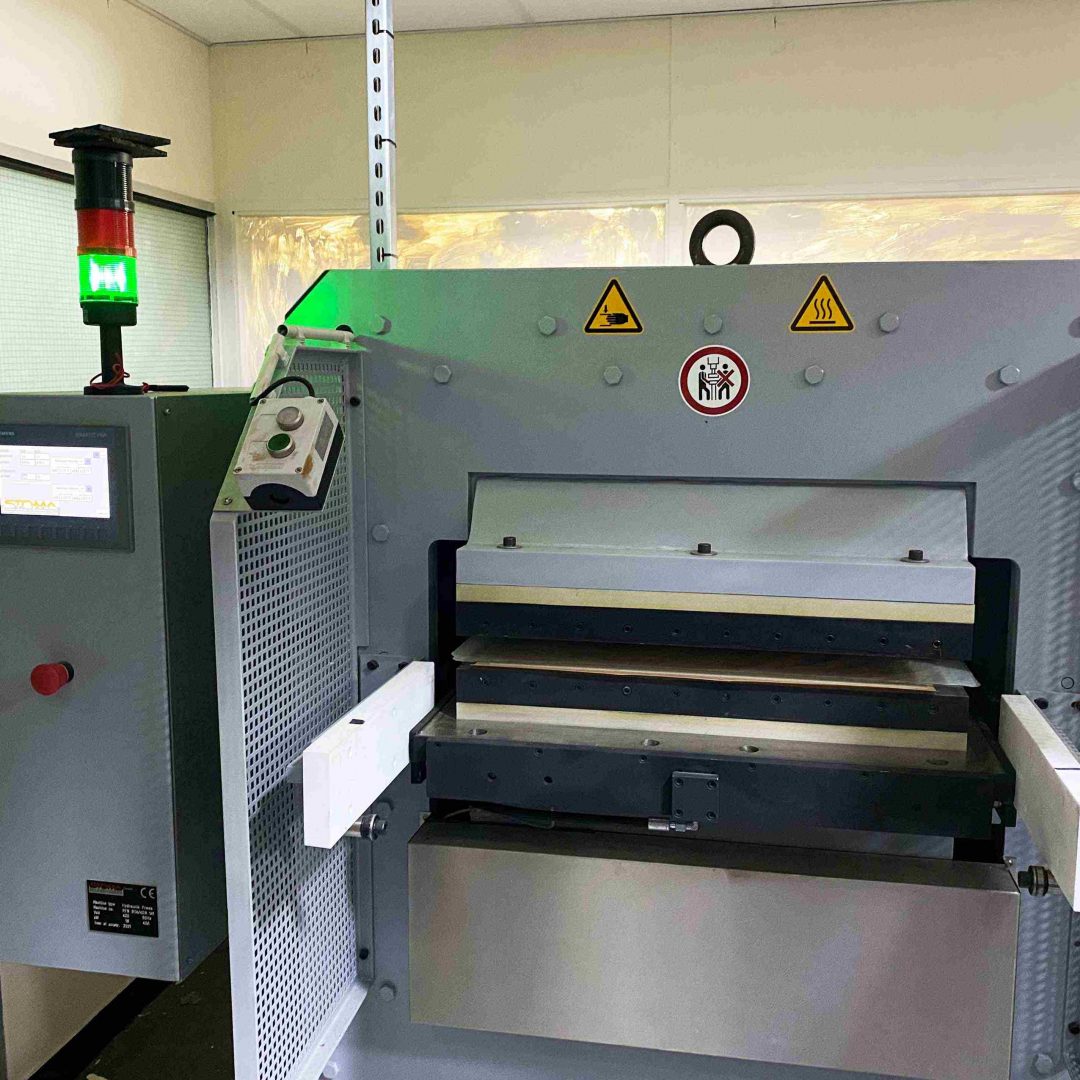 Brian Trist is Tomlinson's Counterforce Technician of twenty years. Coming into die-making from an engineering background, Brian is a friendly, conscientious, knowledgeable, astute and articulate person with a logical and organised mind and a natural skill for paying attention to detail - all traits which are all extremely advantageous in his specialised line of work. He takes us through the basics.
"Every embossing die requires a counterforce in order to create an impression on any chosen paper stock." he explains. "Basically, a counterforce is the moulded, male equivalent of the female die. So, where the embossing die has the image engraved or cut into it, its counterforce partner has the mirror-image raised onto it. For debossing, it's simply the reverse. The two parts then work together on a press to stamp a unique 3D image into the chosen stock creating an impressive embossed or debossed finish.".
While this may sound simple enough, consider now that almost every die and counterforce manufactured by Tomlinson Ltd is unique and bespoke. In addition, all are produced for a variety of customers from a diverse range of sectors who each have different needs.
"In order to create the most detailed and crisp finish possible," Brian adds, "a die's counterforce must be made to meet specific criteria and, essentially, made to very tight tolerances. This manufacturing process is not without its challenges and, over the years, I've learnt that even the atmospheric temperature on any given day can affect the length of time a counterforce should be cured in a press. And because every job - and every customer - is different, I try really hard to glean a deeper understanding of their needs before I create their unique product.".
Brian expands further on how tolerance is critical in the field of die-making emphasising that the lower the tolerance, the better; that is, the finer and more precise the end result will be. After all, precision, detail and quality of finish are what Tomlinson's products constantly aim to achieve. Importantly, not only do tight tolerances positively affect the final finished embossed or debossed result but also reduce a print-finisher's machine make-ready time bringing tangible benefits further down the line.
Goodbye 'Bertha'!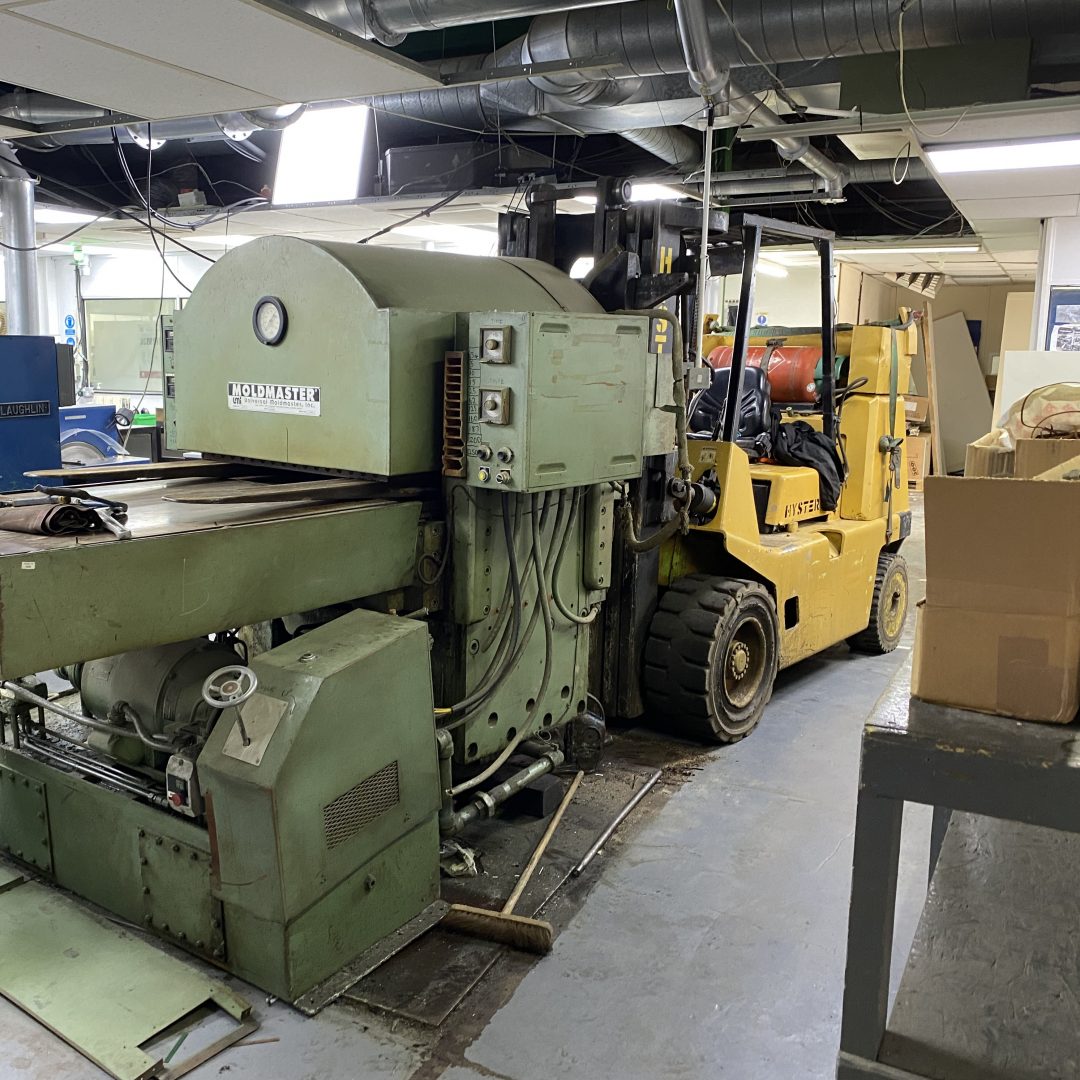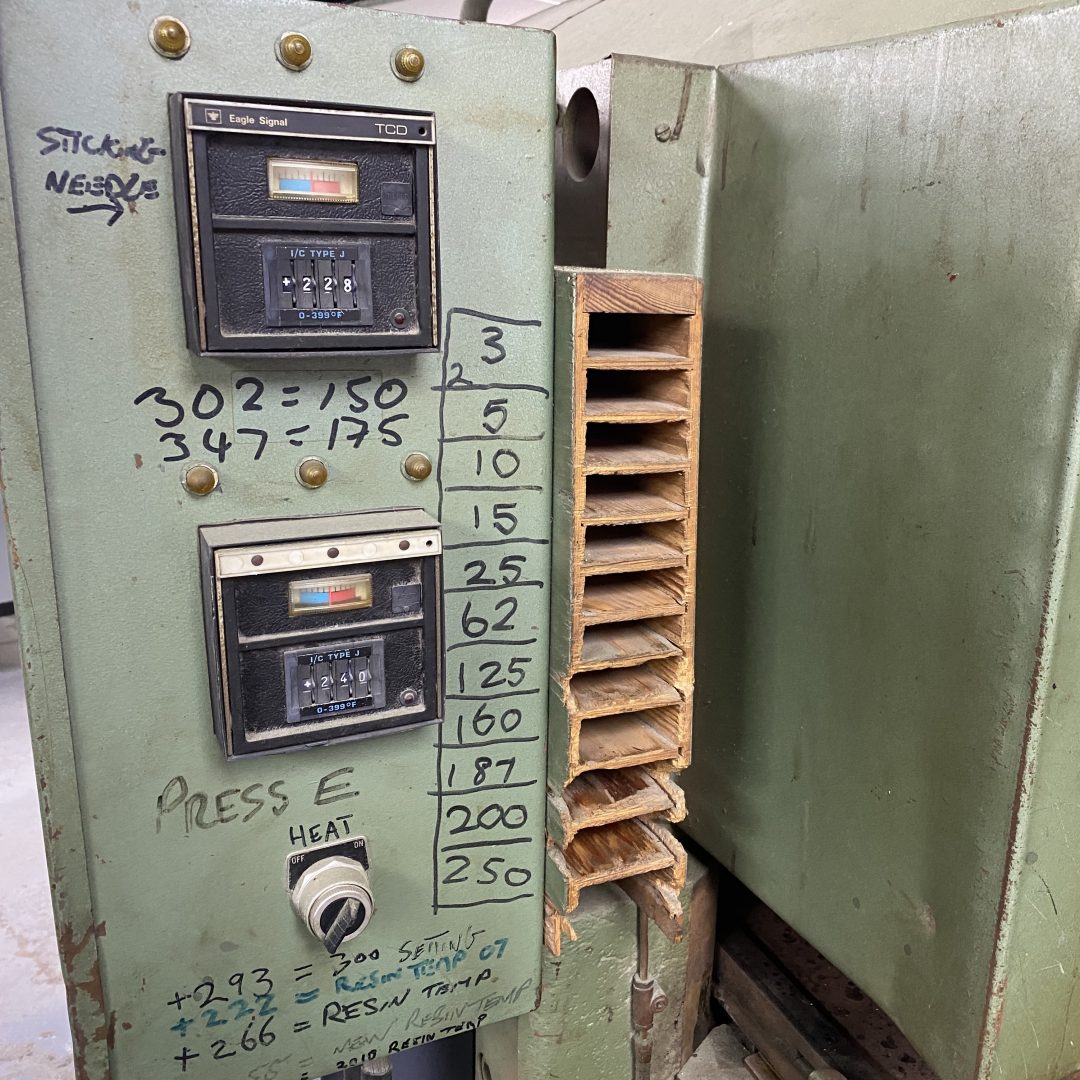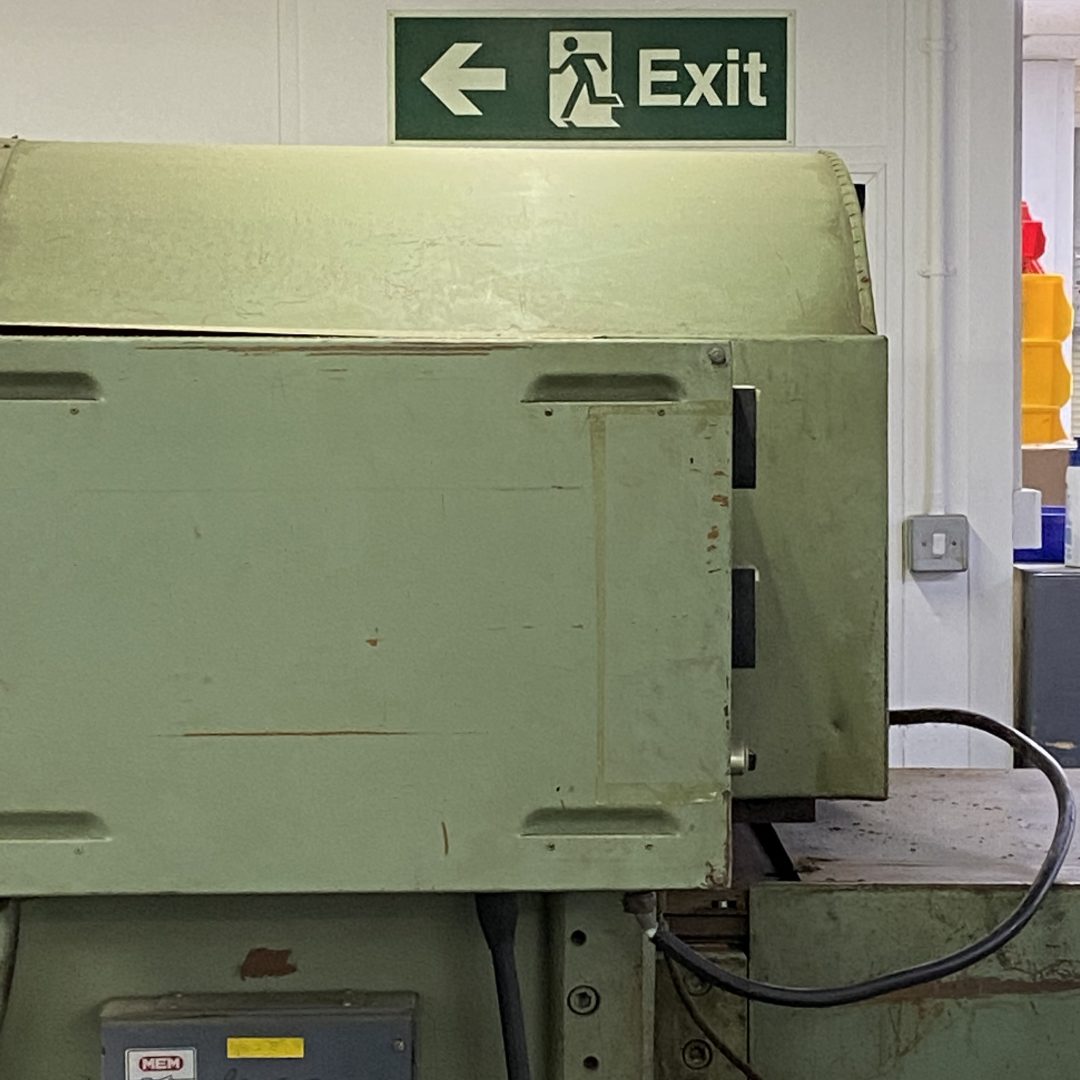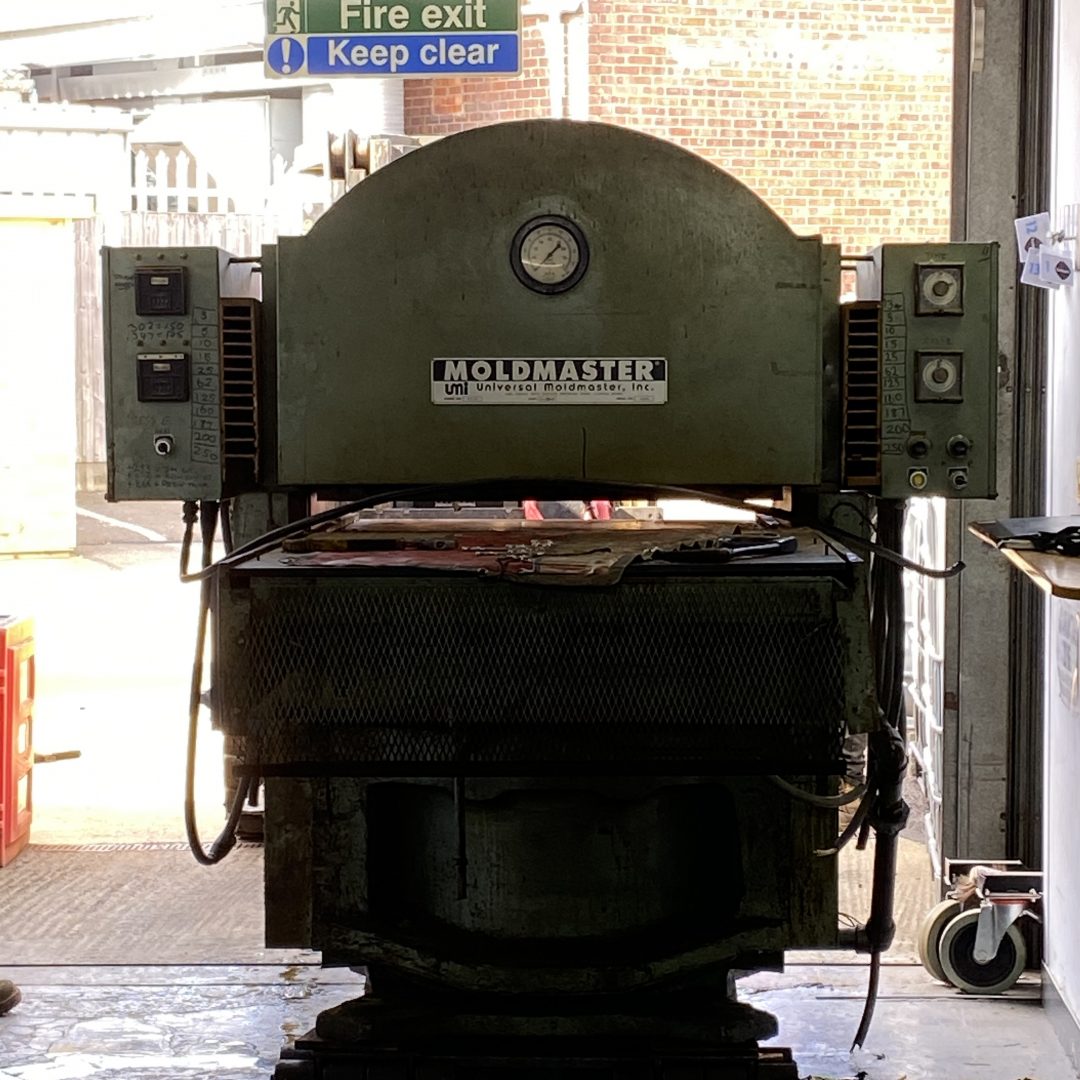 The affectionately named 'Bertha' is Tomlinson's former formidable, loyal and long-serving Counterforce Press. Now dismantled and reduced to a large pile of spare parts, Bertha has made way for a new, bright and shiny, German-made, STOMA Press.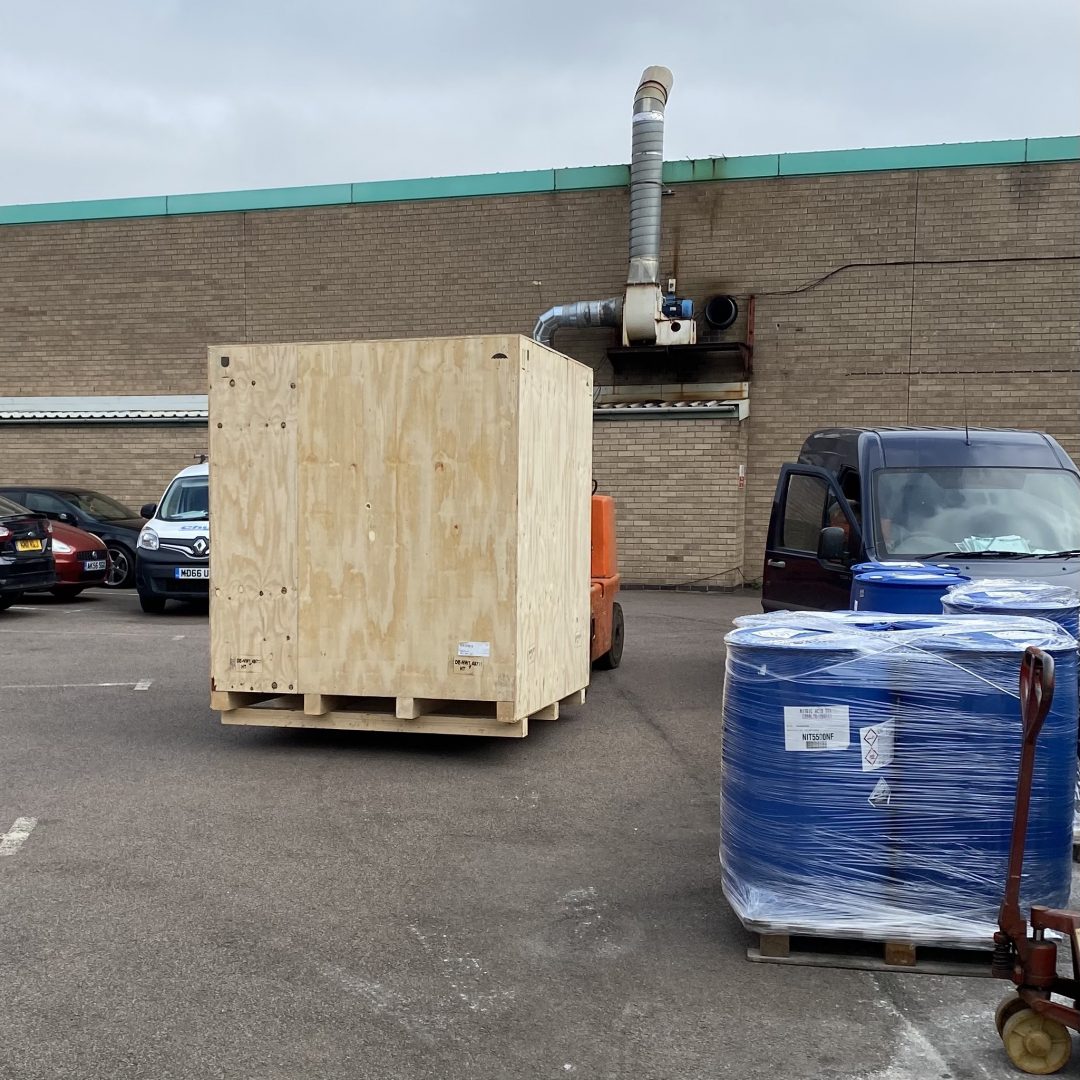 "Tomlinson has long supplied high-quality foiling and embossing dies and counterforces to the greeting card, book and speciality stationery sectors," Production Director, Jon Colburt, explains, "but today we're supplying more and more dies to the luxury packaging and label sectors where super-tight tolerances are crucial. To put it bluntly, Bertha just didn't make the grade!".
"Also, our new STOMA Counterforce Press perfectly complements Tomlinson's recent CNC investment." Jon continues, "as, while CNC and Counterforce production are separate departments within Tomlinson's, the two are of equal value and importance when it comes to creating and delivering the very best products to produce the finest finishes attainable.".
It goes without saying that this new equipment will bring benefits for Brian, too. "One of my pet hates is waste," he states, "whether that's wasted time, effort, material, money…anything. Every way we can improve tolerances, precision, quality and efficiency is good for me, good for Tomlinson's and good for the end user. Everyone wins.".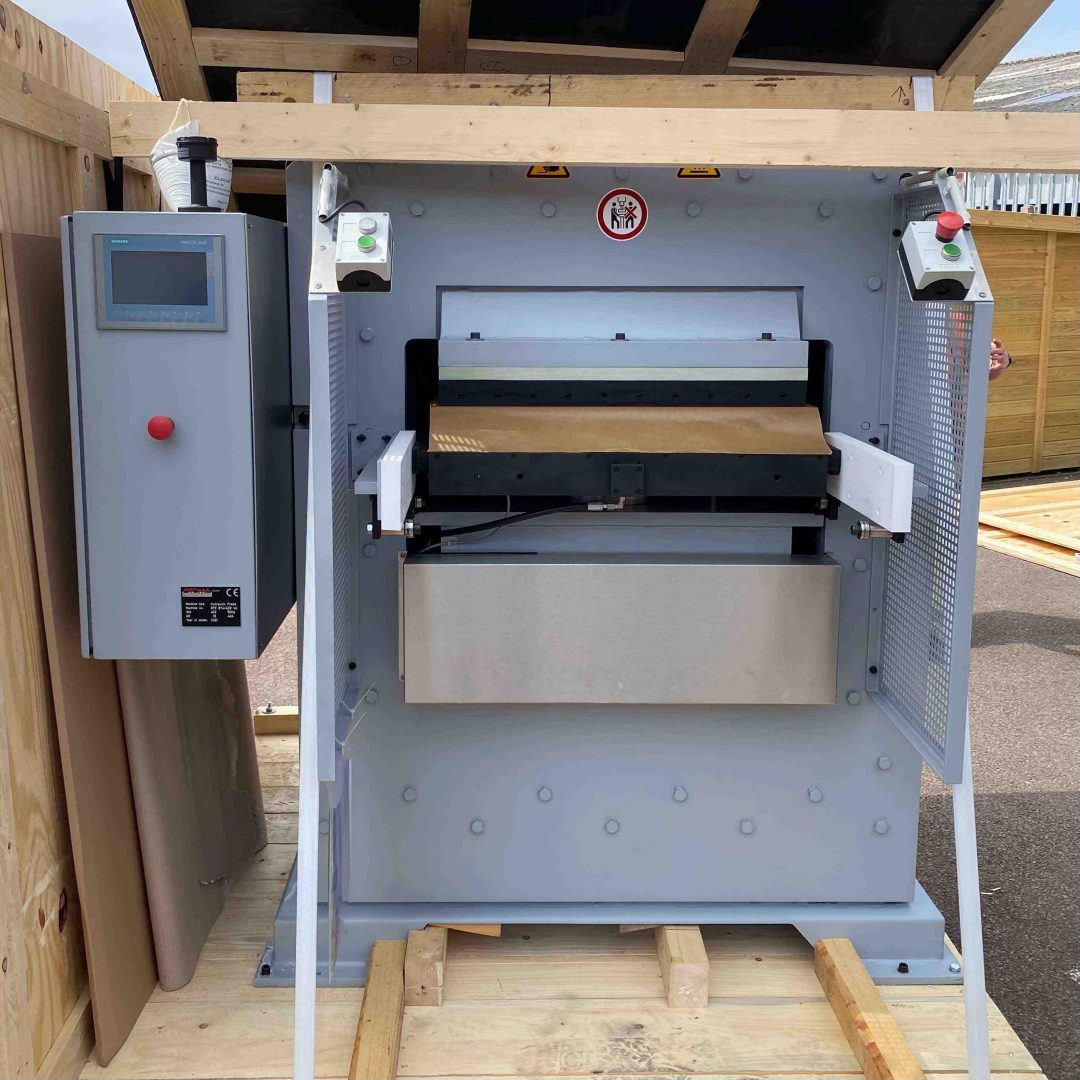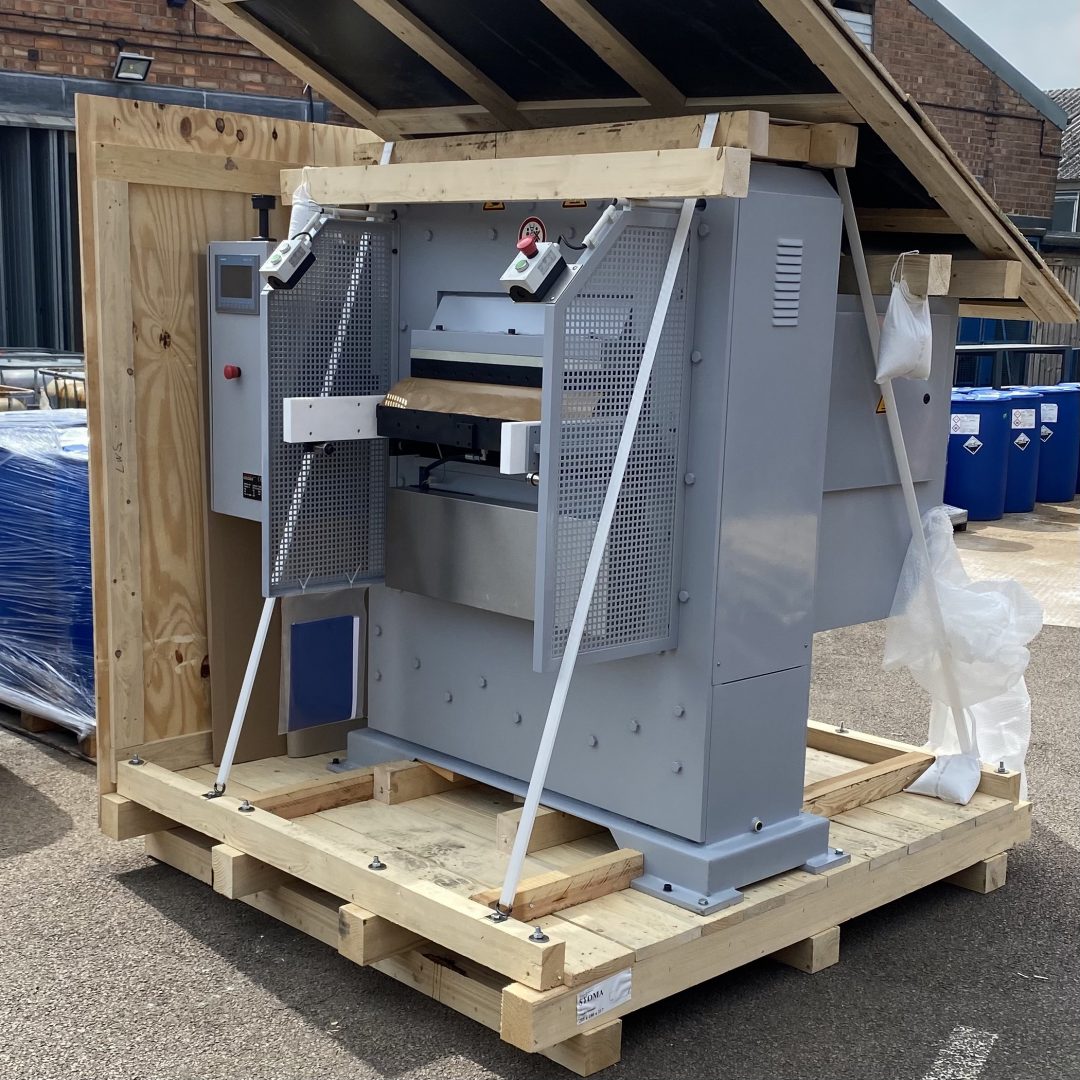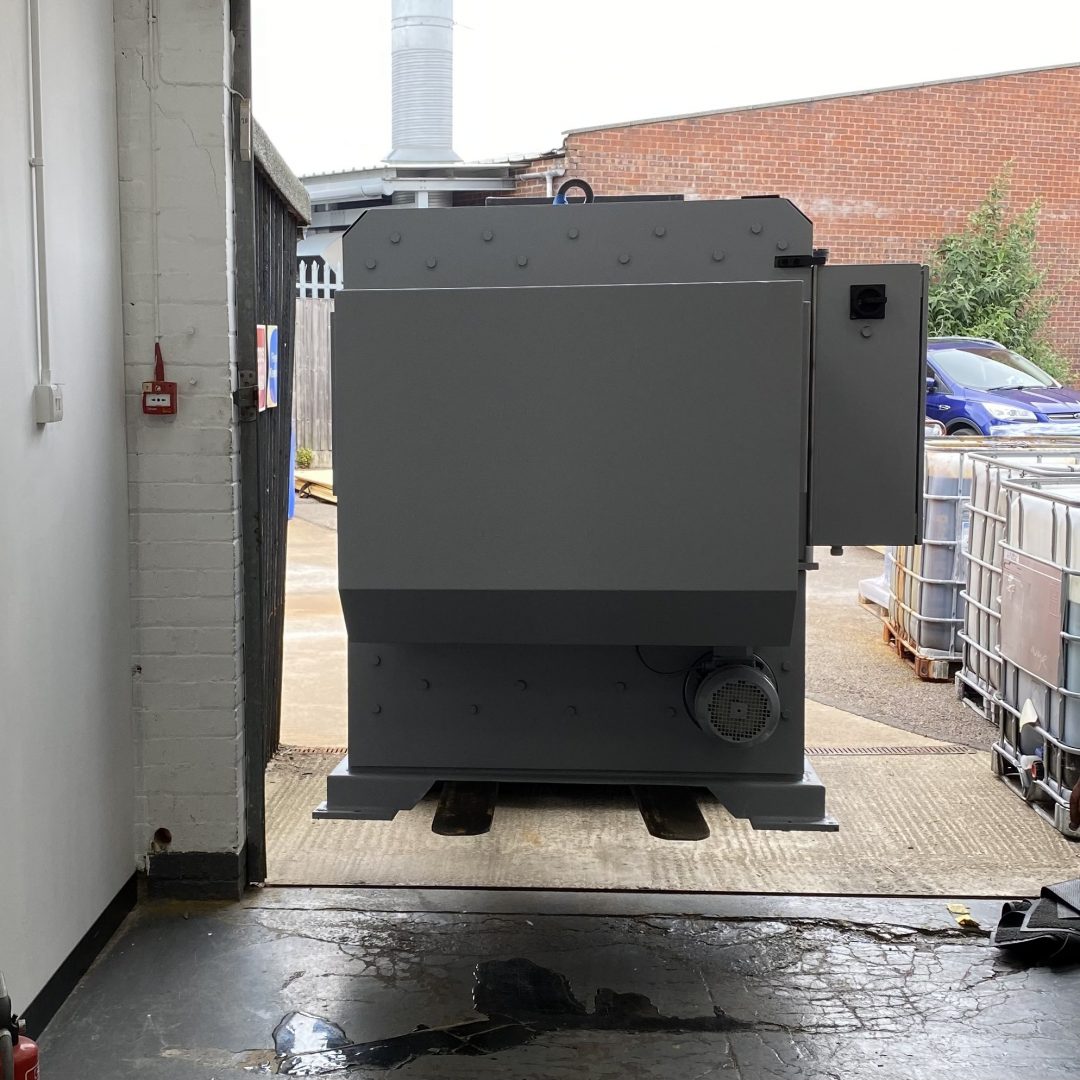 © Tomlinson Ltd 2021