Foiling & Embossing Design. Why Designers Hold All the Cards
At Tomlinson's, we're often asked exactly where our foiling and embossing die-making process actually starts.
Now, we could reply that it all begins in our factory with a blank block of metal before talking at length about our plethora of technical processes and abilities. However, we won't do that because, A: it wouldn't be entirely true; and, B: it would probably bore you silly.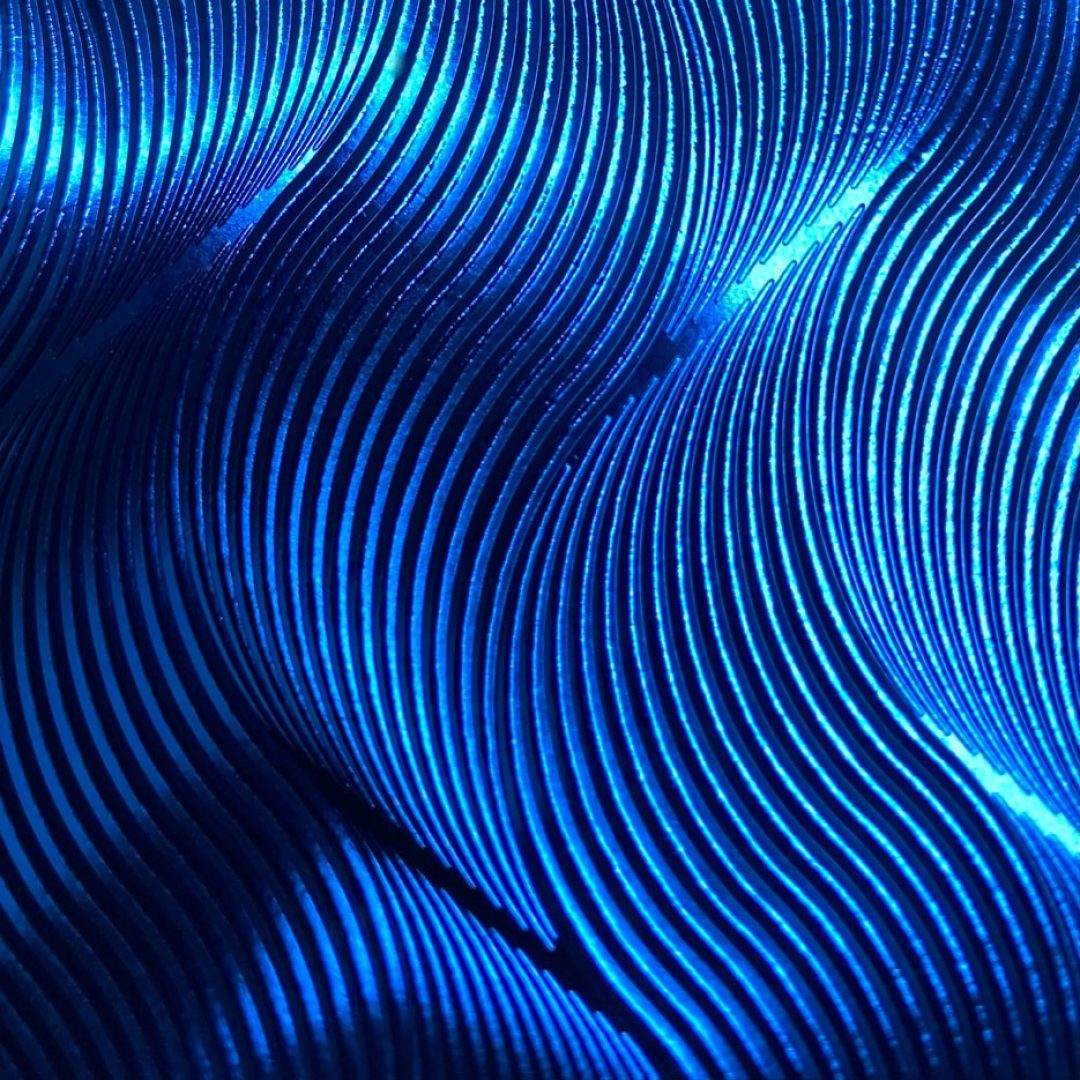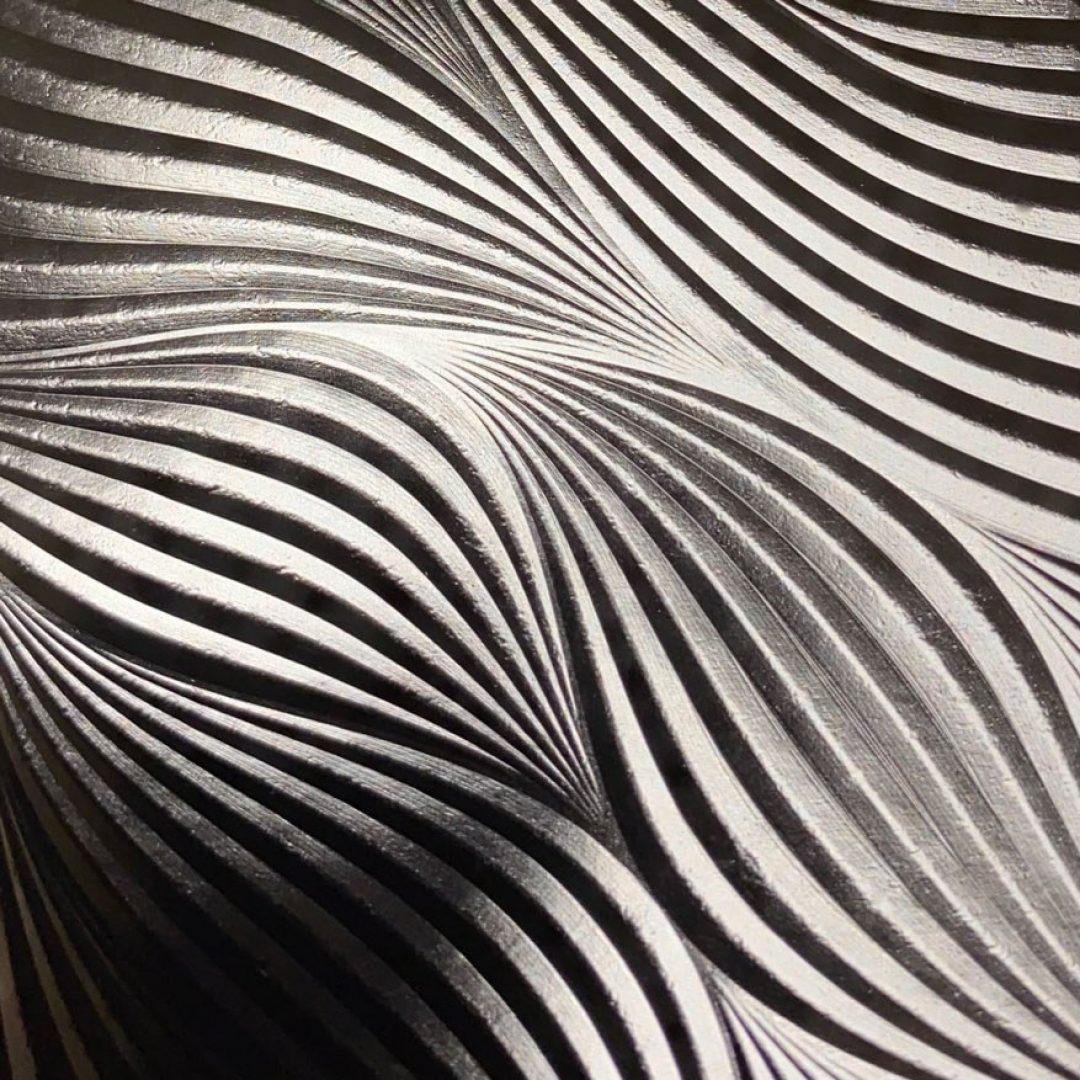 In truth, the die-making process actually starts with you: the designer. Before we at Tomlinson Ltd can work our magic and manufacture anything at all, we need your fresh, original and distinct design from which to produce a quality foiling, embossing or combination die. Simple.
Almost every product Tomlinson creates is entirely bespoke. In fact, it's fair to say that the only time one of our products isn't bespoke is when we produce duplicate dies for longer press runs. Otherwise, each individual die is specifically made from your unique design.
Tomlinson Ltd has nearly one-hundred years of die-making experience and, over that time, we've had the privilege of producing dies from some outstanding designs and for some very well-known and exclusive brands. Believe it or not, the team here at Tomlinson's feel a genuine sense of excitement when artwork arrives that incorporates novel and innovative ideas, and utilises a multitude of foiling and embossing techniques - of which there are a great many
OK, let's scratch the surface.
Did you know that…
… you can double the impact in a single machine pass?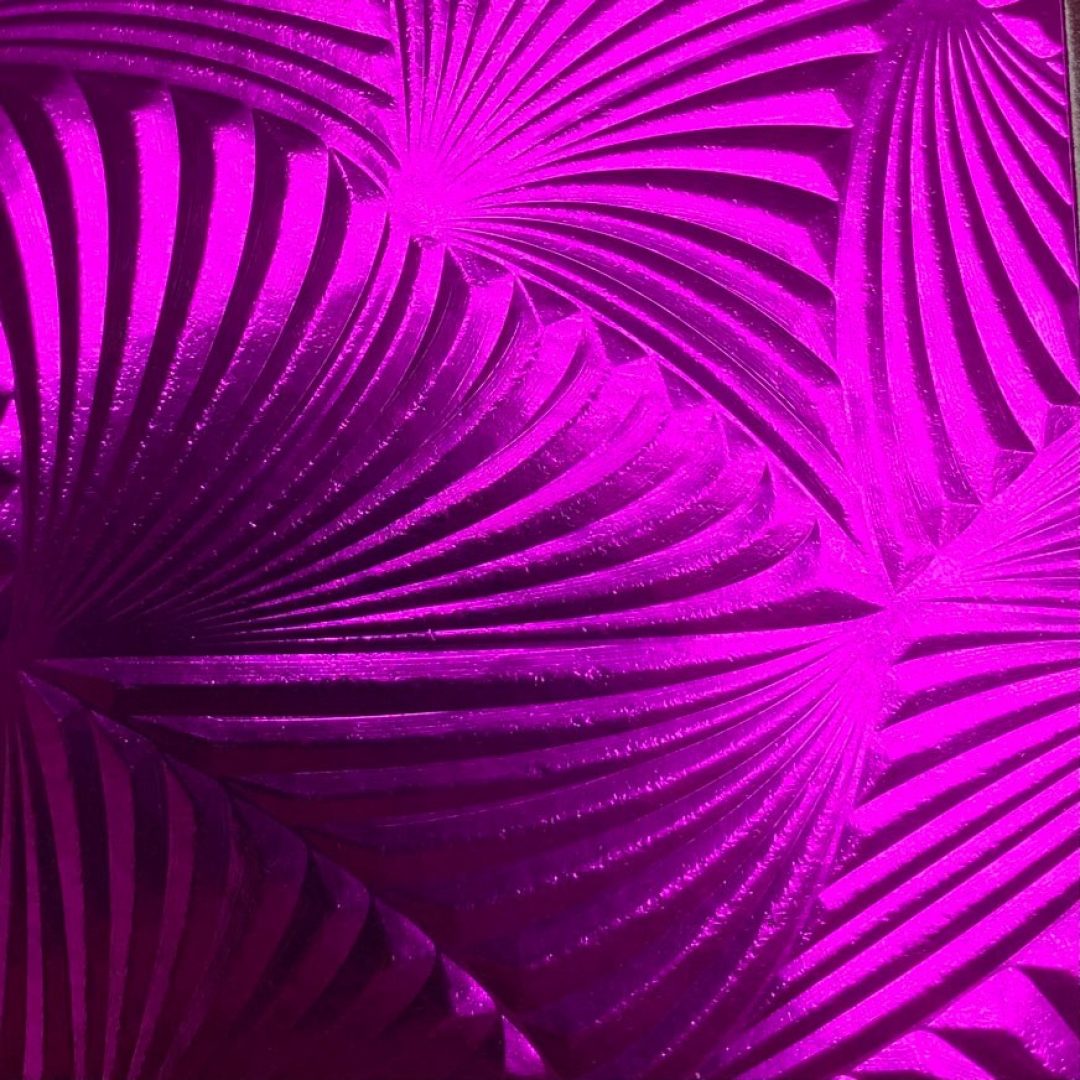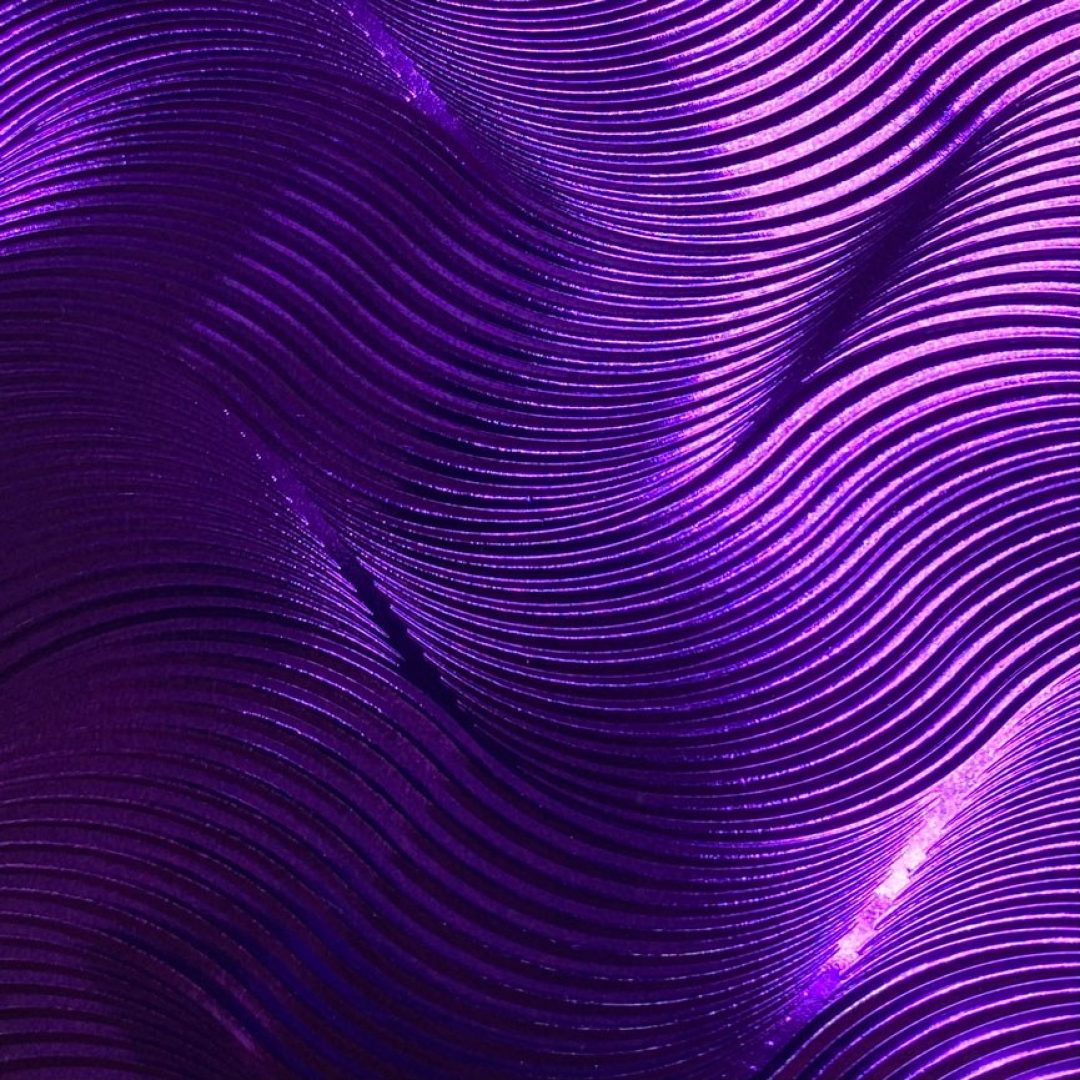 Tomlinson has the capability to produce high-quality dies which both foil and emboss in a single machine pass.
Our 'fluted' or 'combination' dies eliminate the need for two separate sets of dies and two press passes meaning you can build both foiling and embossing into your designs without the worry of doubling die costs or encountering registration issues on press. This 'all-in-one' method produces a sharp and impressive special finish in less time and at less cost. The friendly team at Tomlinson's would be delighted to tell you just how easy it is to do this, so please don't hesitate to give them a call.
… foil doesn't have to be flat?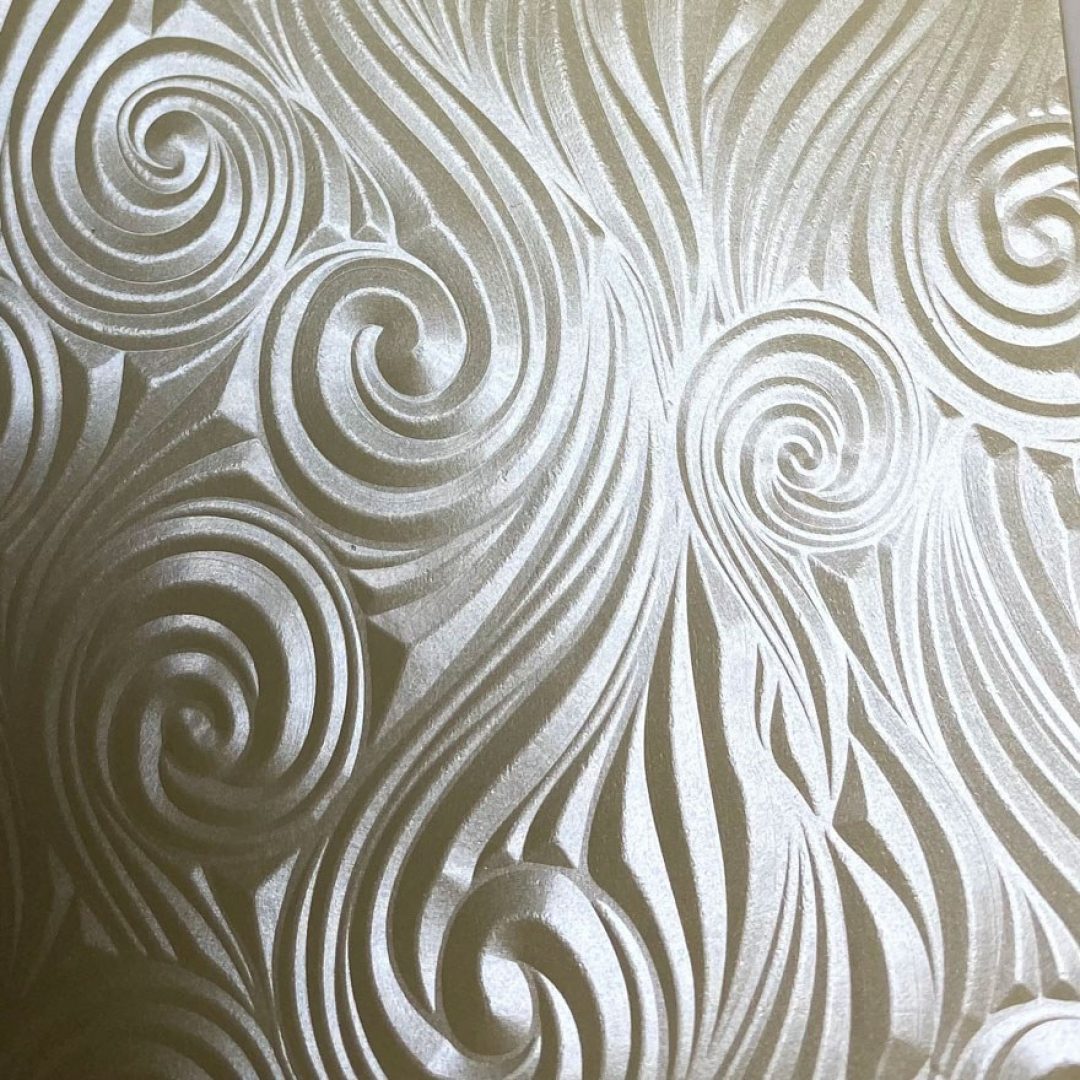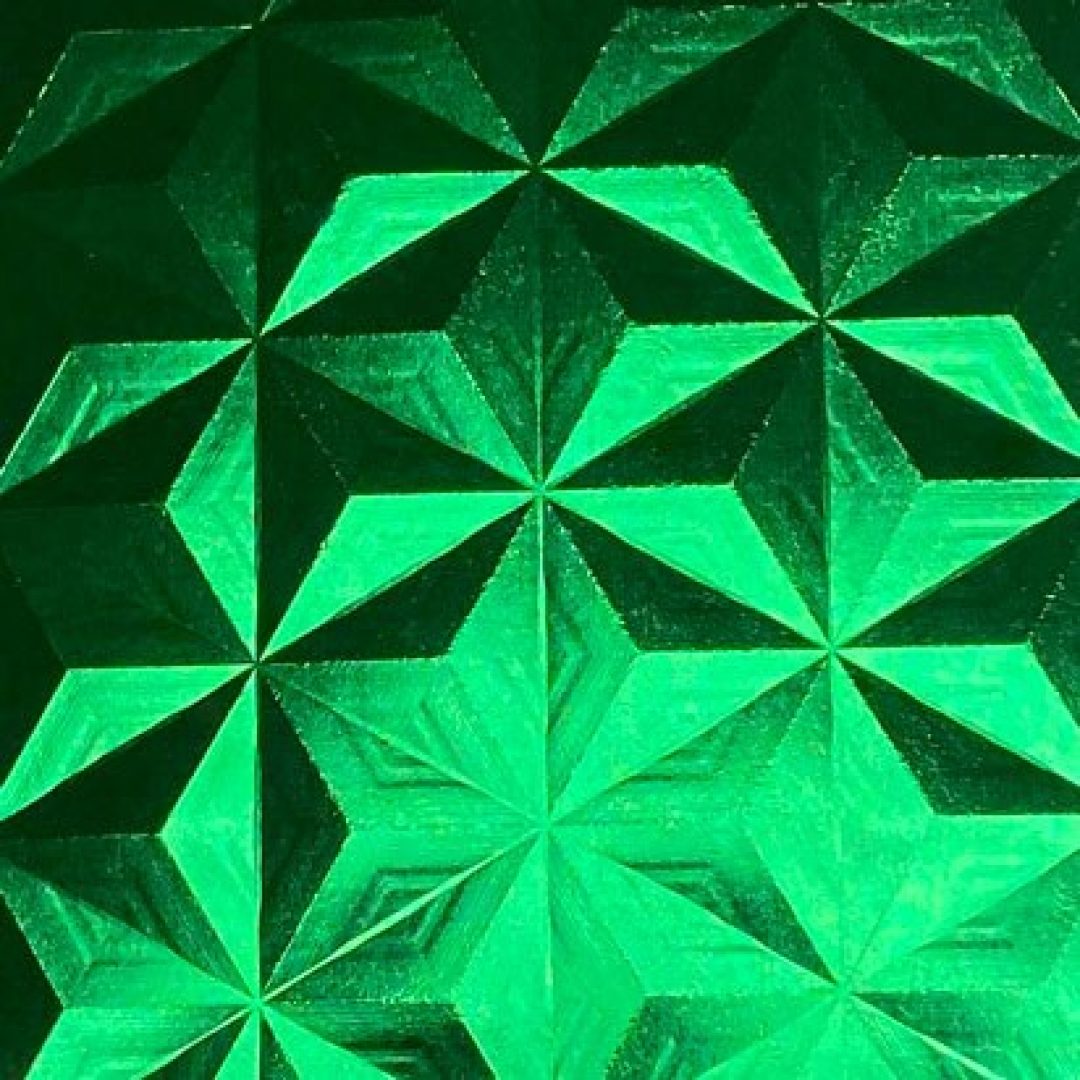 Using standard foil, Tomlinson's expert 'textured' foiling dies stamp finely detailed patterns and effects into foil which would otherwise be flat. Want to combine flat and textured foil in different areas of a single design? No problem. Or maybe you'd like to add flat foil, textured foil and emboss detail into a single design? Yep, you can do that, too! Just tell us what you'd like to achieve and we'll create a die that will do all of the above - in a single machine pass.
… you can build in security and protection using standard foil?
Tomlinson's specialist 'photo-etch' dies incorporate super-fine detail to stamp fine, photographic effects into standard foil. In a world where counterfeits are commonplace, a photo-etch die can add essential security and protection - as well as all-important desirability - to your product. Fancy adding some emboss detail to your photo-etch design, too? Whatever you choose, we've got you covered.
It's important to note that when utilising more than one foil colour in a single design, a separate die and press pass will be required for each colour.
…inspiration is at your fingertips?
Find further foiling ideas and embossing inspiration, view our e-brochure [link to website page or YouTube playlist - opens as new page] or order a hard copy by contacting the Tomlinson team directly on +44 116 270 6244 and they'll ensure a brochure is despatched to you in double-quick time.
There's much more we want to tell you about what's possible to achieve using Tomlinson's speciality dies. To do this, we'll be publishing a series of in-depth case studies exploring the concepts and thought processes behind the creation of some jaw-dropping foiled and embossed finishes and examining the key role Tomlinson's expert team have played in helping to actualise these stunning design ideas.
Make sure you don't miss a thing by subscribing to Tomlinson's quarterly newsletter below, where you can also connect with us on social media and receive our latest news, ideas and inspiration direct to your inbox and newsfeed.
© Tomlinson Ltd 2022