Keeping it Uniform!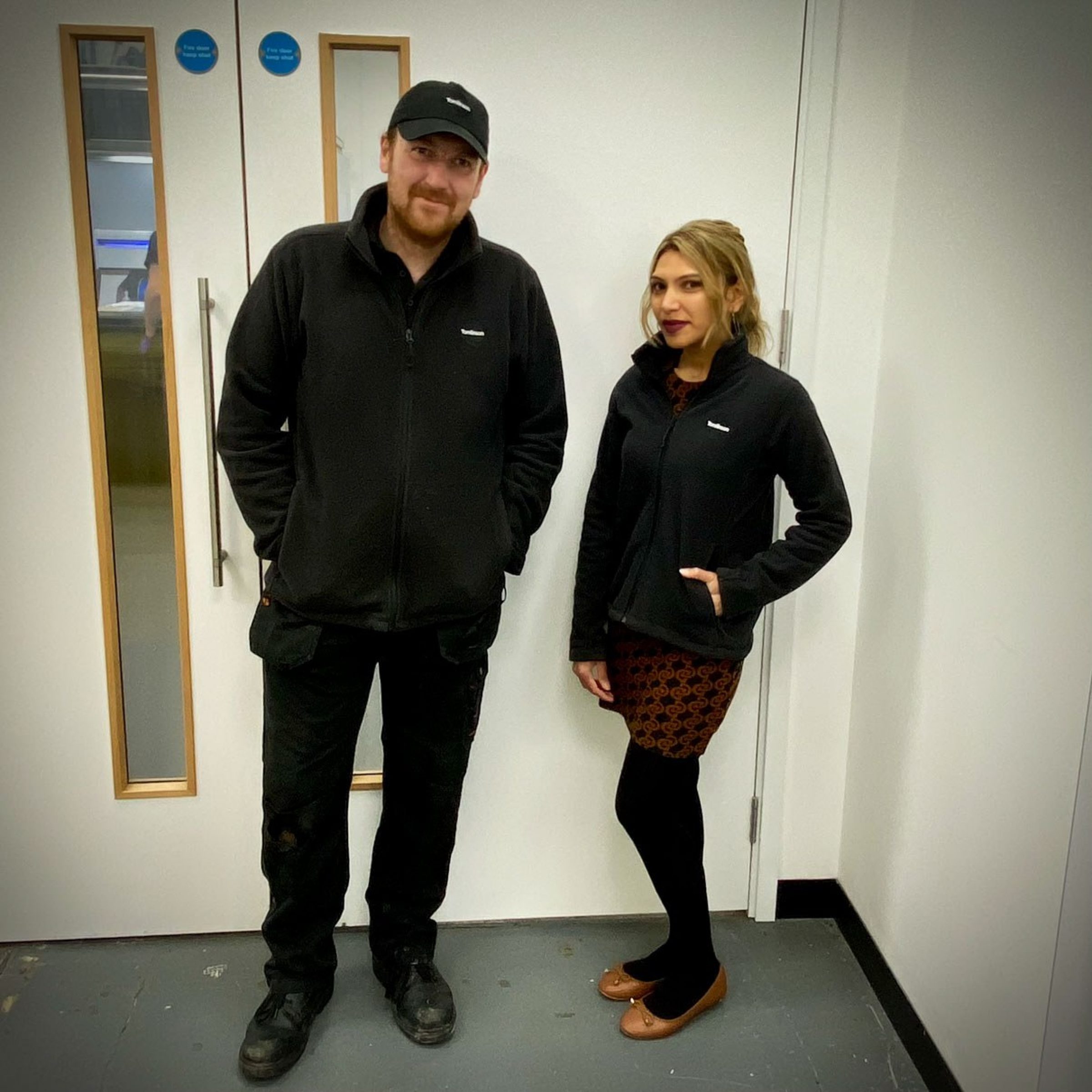 Employee-owned foiling and embossing die manufacturer, Tomlinson Ltd, recently unveiled an impressive company rebrand fit for the 21st Century. Before then, the company's image had been more traditional in its appearance reflecting a long history of time-honoured skills in the engraving and etching of dies for the print finishing industry.
Now, in line with the firm's smart and modern branding, Tomlinson is proud to reveal equally smart and modern new workwear - the final step in bringing the firm's rebrand to completion.
"Although our 'rebrand reveal' was back in late 2019," confides Tomlinson's Business Development Director, Ginger Singh-Kauldhar, "the advent of the pandemic in early 2020 meant that our plans to update our company workwear went on hold while our attention turned to more urgent matters."
Ginger continues, with great positivity, "To have our new, branded workwear now delivered and in use, feels like a real landmark moment for us all; it's almost a visual representation of the challenges we've overcome as a team over the last two years.".
It's not only long-serving team members who now proudly sport pristine Tomlinson attire; there are some new members of staff rocking the look, too!
At the end of 2021, Tomlinson welcomed Roman into the CNC Department and Jyoti Ranpura and Suman Boricha into the Customer Services team.
Callum has quickly settled in to his new role at Tomlinson and brings fresh enthusiasm to the role….

And with 2022 being busier than ever for Tomlinson's, it might not be too long before there'll be more workwear on order!
© Tomlinson Ltd 2022