Meaningful Milestones: Five Years 'EO' & Co-Owner Service Span Salute!
In July 2022, die-maker, Tomlinson Ltd, proudly acknowledged five years of being an Employee Owned Company. 'EO Day' is an important date on Tomlinson's calendar as it symbolises an exciting new chapter in the firm's long and successful history. It also presents the ideal opportunity to reflect on the successes (and occasional challenges) of the preceding twelve months.
Tomlinson Ltd received an award from the Employee Ownership Association in late 2021 for their article 'Crisis, Culture, Cohesion & the Bottom Line' which detailed the company's inspiring response to the COVID 19 pandemic. This accolade serves to demonstrate that being Employee Owned is not merely a title for Tomlinson's; it is a key factor in how the firm operates and reacts day-to-day, and in all situations.
Importantly, 'EO Day' 2022 also coincided with some noteworthy co-owner anniversaries highly worthy of honourable mentions:
In June 2022, skilled Engraver, and Artcam and Carveco Programmer, Paul Tillsley, clocked up an impressive twenty-five years' service at Tomlinson Ltd. Paul's adventure at Tomlinson's began back in 1997 when he was already a talented hand-engraver. If you haven't already met Paul, you can read all about his interesting and unusual career here.
In July 2022, Tomlinson's Despatch Co-ordinator, Andy Latham, celebrated his thirty-fifth year with the company. Andy joined the firm in 1987 when he was twenty years old. Meet Andy and find out more about his unique Tomlinson journey here.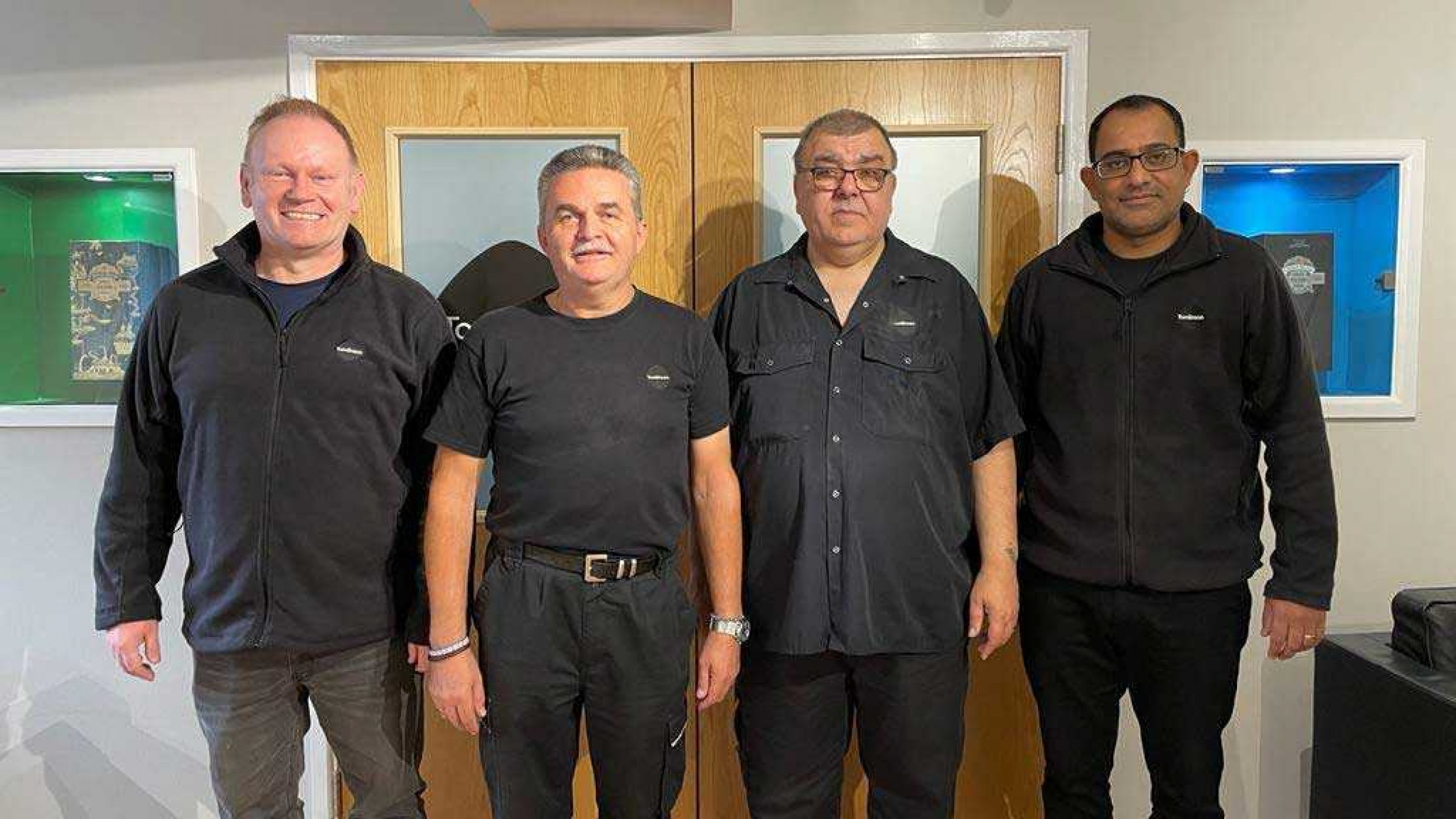 Also in July, Company Directors, Ginger Singh-Kauldhar and Jim Littler, celebrated twenty and nineteen years' service respectively at Tomlinson's.
In all, that's ninety-nine years of combined experience between only four of Tomlinson's personnel. However, Tomlinson's workforce isn't entirely made up of 'old blood', as in recent months several new co-owners have been warmly welcomed on board. Among them are enthusiastic young team members who are keenly learning about the numerous processes involved in the niche and creative field of die manufacturing. Given time, their individual journeys will all be spotlighted, too!
Tomlinson Ltd. Proudly Employee Owned.
© Tomlinson Ltd 2022